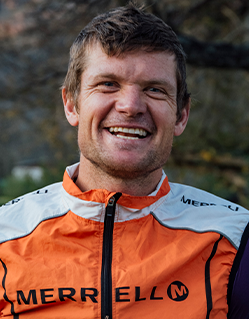 Kelvin Trautman
Plettenberg Bay, South Africa
I grew up in a family where sport and pushing one's physical limits were adorned. This love was the segway to building a career as an adventure photographer. I have a rubber arm when it comes to toeing start lines, especially for sports like adventure racing and I'm really enjoying getting the chance to compete again, this time as a dad.

Anything you would like to say about AR?:
Nowadays, with all its creature comforts and convenience you rarely get an opportunity to learn where the boundaries of your body and mind are. AR makes you realize we can go much further than you think.

Career highlights:
- Winner of African Adventure Race World Series
- Multiple expeditions to the Arctic and Antarctica as documentary photographer and athlete
- Red Bull Photographer
- 2nd Nonstop Dusi paddling race
- Winner of Sailing World Champs - Maxi class
- Winner of Cape to Rio Sailing race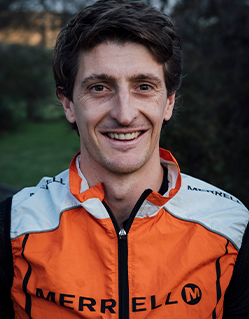 Lance Kime
Cape Town, South Africa
I grew up in a family that spent most of our weekends and holidays hiking and cycling which sparked my love for will places and exploring. As an innately competitive person it was a natural progression for exploring to turn into racing, which led me to spend most of my teenage years entering as many kayaking, cycling and running races as I could. Nowadays when I'm not working as an engineer, I'm in the ocean, the mountains, or dreaming about my next adventure race

Anything you would like to say about AR?:
AR combines all the sports I love most with the challenge of navigation and carries on for days on end. And you get to share it all with 3 mates!

Career highlights:
- 2x winner of the Dusi Canoe Marathon, South Africa
- Winner of Avon Descent, Australia
- 9th at World Multisport Championships 2018, New Zealand
- 3rd in Expedition Africa 500km 2019, Mauritius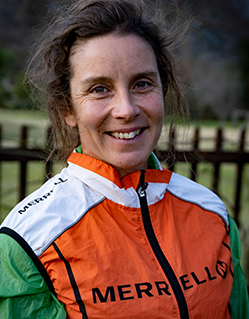 Jeannie Bomford-Dreyer
Pietermaritzburg, South Africa
I grew up loving school sports of all sorts, but I have few memories of riding a bicycle, more memories of not really loving XC running and absolutely no memories that paddling was a real thing. That was until I was in dire need of a weight loss fix from the unavoidable Heathrow injection of the '90's.

From road running, triathlons, to exploring the most beautiful mountains of Stellenbosch, it wasn't long before I fell into the right circle of incredible humans that would inspire me to enter a world of absolute bliss, blisters and that ultimate feeling of crossing finish lines after a challenging grovel through the 'Abyss'. I have laughed a lot and I have cried while I can barely breath, but I have come to realised that the Tough Times don't last.

Anything you would like to say about AR?:
2003, 2004?… It was that long ago that I was introduced to the World of Adventure Racing, and yet, I still feel like a novice to all the sporting disciplines it entails. Although I can't remember the exact start date of my life as an Adventure Racer, I can certainly remember that moment that took my breath away- that first sighting of an endless expanse of mountain tops as far as I could see and still today, my favourite place to be.

Fast forward 20 years. Life has certainly changed and I am supposedly 'an old hand' at this yet I feel like I did 20 years back, Nervous as anything! But so looking forward to living and leaving only a footprint, no unnecessary clutter, times of absolute stillness and those perfect moments of early evenings and mornings where everything feels just so damn good. Ultimately though, I hope to encourage my kids to Take the Path Less Travelled.

Career highlights:
- SilkRoad Mountain Race 2022
- TransBalkans MTB Race 2023
- The Munga MTB Race Record holder
- Freedom Challenge Race Across South Africa Record holder
- Comrades Marathon Silver Medal
- Cycled to the top of Kilimanjaro 2018
- Bull of Africa AR Winners 2008
- All Adventures with our Kids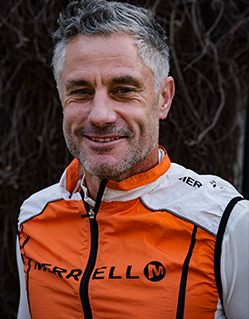 John Collins
Knysna
I enjoyed middle distance track running during my teenage years representing the province at a school level. Towards the end of my teens Cross-country became my preferred running discipline with 1/2 marathons being another competitive outlet. Other schooling sports achievements included SA u18 Rockc limbing champion & SA Schools Canoe Polo champion.
These alternative sports may not be the mainstream, however, I found them important foundations for adventure racing. Starting '97 teaming up with my brother, we began what would turn out to be a 2-decade long career in Adventure Racing dominating the local races and finishing between 2nd and 5th on international championships.

Anything you would like to say about AR?:
Being the oldest in the team, I hope to bring consistency and add navigational experience.