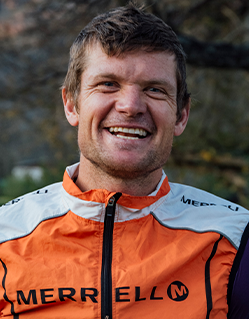 Kelvin Trautman
Plettenberg Bay, South Africa
I grew up in a family where sport and pushing one's physical limits were adorned. This love was the segway to building a career as an adventure photographer. I have a rubber arm when it comes to toeing start lines, especially for sports like adventure racing and I'm really enjoying getting the chance to compete again, this time as a dad.

Anything you would like to say about AR?:
Nowadays, with all its creature comforts and convenience you rarely get an opportunity to learn where the boundaries of your body and mind are. AR makes you realize we can go much further than you think.

Career highlights:
- Winner of African Adventure Race World Series
- Multiple expeditions to the Arctic and Antarctica as documentary photographer and athlete
- Red Bull Photographer
- 2nd Nonstop Dusi paddling race
- Winner of Sailing World Champs - Maxi class
- Winner of Cape to Rio Sailing race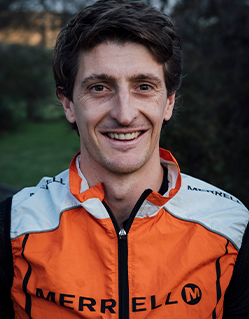 Lance Kime
Cape Town, South Africa
I grew up in a family that spent most of our weekends and holidays hiking and cycling which sparked my love for will places and exploring. As an innately competitive person it was a natural progression for exploring to turn into racing, which led me to spend most of my teenage years entering as many kayaking, cycling and running races as I could. Nowadays when I'm not working as an engineer, I'm in the ocean, the mountains, or dreaming about my next adventure race

Anything you would like to say about AR?:
AR combines all the sports I love most with the challenge of navigation and carries on for days on end. And you get to share it all with 3 mates!

Career highlights:
- 2x winner of the Dusi Canoe Marathon, South Africa
- Winner of Avon Descent, Australia
- 9th at World Multisport Championships 2018, New Zealand
- 3rd in Expedition Africa 500km 2019, Mauritius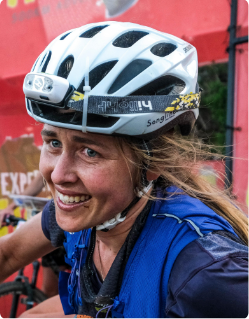 Jessica Pollock
Currently living near Winterton
The combination of growing up in a small town (East London) where sport is a main attraction, having a grandfather that owned a sports shop, parents that love all things sport, an older brother always pushing my limits meant that being out side, active, and competing has been the norm since before I can remember. Lacking speed, endurance and team sports have always interested me more - Initially, mainly seeking type 2 fun on the trails and in the boat, but since discovering the world of AR - well, it seems I have found the perfect package deal.

Anything you would like to say about AR?:
Warning, it's addictive' Still very much a newbie to the sport but from my experience so far, it really is the perfect combination of teamwork, tactics, physical strength, mental toughness, competition, and camaraderie. There is nothing quite like it. No matter how much you think you'll 'never do it again', it keeps you coming back. It is a special experience sharing those physically and mentall y dark spaces with a bunch of mates all while working towards a common goal - it transcends reality and is all kinds of freeing. Safe to say, the bug has bitten.

Career highlights:
- Winning team of African adventure race World Series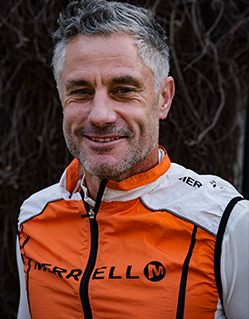 John Collins
Knysna
I enjoyed middle distance track running during my teenage years representing the province at a school level. Towards the end of my teens Cross-country became my preferred running discipline with 1/2 marathons being another competitive outlet. Other schooling sports achievements included SA u18 Rockc limbing champion & SA Schools Canoe Polo champion.
These alternative sports may not be the mainstream, however, I found them important foundations for adventure racing. Starting '97 teaming up with my brother, we began what would turn out to be a 2-decade long career in Adventure Racing dominating the local races and finishing between 2nd and 5th on international championships.

Anything you would like to say about AR?:
Being the oldest in the team, I hope to bring consistency and add navigational experience.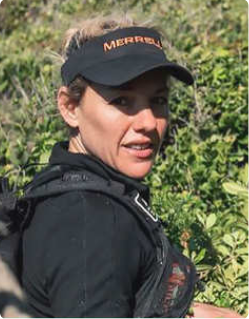 Tracey Campbell
PE
As a Successful coach at Aspire, Tracey Campbell, is a determined and energetic woman who is no stranger to adventure racing. This athlete has excelled in a variety of races including Triathlon, IRONMAN, Mountain biking, paddling, to name a few.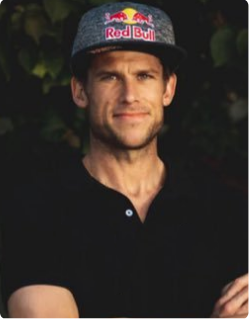 Matt Trautman
Cape Town
Matt is a professional triathlete specializing in Ironman, 70.3 and long - distance events. A former professional yachtsman, he took up the sport of triathlonlate in life but quickly went on to excel. After two years of racing as an age group triathlete, Matt turned professional in 2014 and has won races around the globe since.
In January 2017 Matt was hit by a car at high speed whilst out riding and had to undergo a multiple level spinal fusion to repair three crushed lumbar vertebrae. Most of 2017 was then spent recovering from the accident. A year later Matt went on to regain his 70.3 South Africa title and has gone from strength to strength since

Anything you would like to say about AR?:
I am very new to the sport of adventure racing but the format and challenge of the races has always appealed to me. Having been a competitive paddler whilst at school, the fact that you can combine that with biking and running in a team format and in a very uncontrolled environment makes the racing so unique and enjoyable

Career highlights:
17 Half Ironman Distance wins including 5 victories at Ironman 70.3 South Africa. Two-time Ironman Wales champion and winner of the 2019 European Long - Distance Champs in course record time.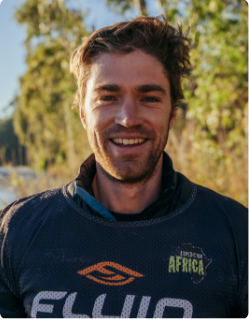 Owen Gandar
Ixopo, Kwa Zulu Natal
Growing up I was crazy about ball sports. Cricket, golf, rugby; you name it I most probably loved playing it. One thing I really loathed however was endurance sports. I was the guy at the back of the pack when it came to school cross country. However, what started out as a bit of fun joining the school canoeing club turned out to be a decision that planted the seed for adventure sports, and I have been captured ever since.
I now find myself balancing time between dairy farming, financial planning, race organizing and squeezing in as many adventures as I can.

Anything you would like to say about AR?:
Often with adventure sports there is a limited team element which is something I missed from days on the sports field. Adventure racing however is as big a team sport as any other sport out there.

Career highlights:
- Multiple Dusi canoe marathon top 10 finisher
- 2 x podium finisher at Drak Challenge
- 2nd in Expedition Africa 500km