4 Checklists for your Self-Drive Safari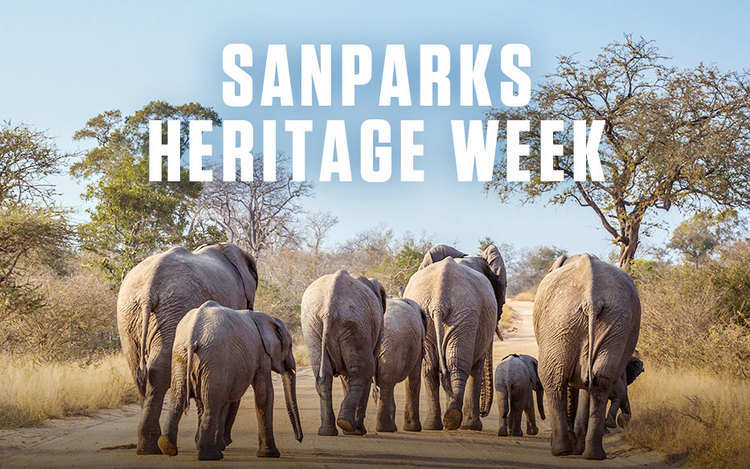 We are so lucky to call such a country our home! Our 'great outdoors' is filled with natural beauty from flora to fauna and now is the time to discover all of its glory.
Every year in September, known as, our Heritage month, SANParks hosts a week of free entry into national game parks around South Africa. The aim is to allow us locals to experience and appreciate what our country is so famous for internationally, without having to pay international prices.
This is the ideal opportunity to make a day of it and go on a self-drive safari at your nearest game reserve, so we've put together 4 lists of 4 tips each to ensure you make the most of it – a 4x4 self-drive list, if you will.

1. Before
Make sure you fill up on fuel beforehand, as you could be driving for hours on and off, and most game reserves do not have a filling station.
Pack a picnic! Unless you'd like to eat at one of the lodges at the game reserve, make some sandwiches to take along for lunch, or some snacks for during the drive. Remember to pack water as well.
Go as early as you possibly can! Many game parks open their gates before sunrise, and this is ideal for spotting the animals as they wake up and go about their morning routine before the day brightens up and it gets too busy.
Upon arrival at the reserve, check the map and notice board to acquaint yourself well with where the bathrooms are and where the most popular viewing areas are. You will then be able to plan your route for a rewarding and no-stress journey.
2. During the Drive
Always adhere to the speed limits in the game reserve, even if it seems slow. Not only does this ensure you do not frighten or harm the animals, it also makes it much easier for you to spot hidden wildlife.
Remain in your vehicle (that includes your arms hanging out the windows) until you're in designated areas when you can climb out for a stretch.
To remain as discreet as possible to avoid scaring the creatures in their natural habitat, keep your radio or music off and try not to speak too loudly. When you come across a sighting of animals, it is best to turn the engine off, too, as you marvel at the scenes unfolding in front of you.
Keep your camera and binoculars at the ready for using it as quickly as possible. Sometimes all you have are a few seconds before the moment is over.
3. To Note
The drier months between May and October are ideal for visiting game parks because this is when many animals congregate around the waterholes.
During the free SA National Parks Week, donations are encouraged in contribution to the sustainable conservation of the parks, but are not compulsory.
Always respect the animals – you are in their territory, and not the other way around.
Respect the other visitors in the park – allow space for them to also view the wildlife, and share any locations of good sightings as you drive by each other.

4. Some of the best game parks to visit
Kruger National Park – Mpumalanga – Nearest city: Nelspruit
Addo Elephant Park – Eastern Cape – Nearest city: Port Elizabeth
Kgalagadi Transfrontier Park – Northern Cape – Nearest city: Upington
Hluhluwe–iMfolozi Park – KwaZulu Natal – Nearest city: Durban
Now fully equipped, you can go ahead and fill your camera and memory reel at once as you discover all that this beautiful country has to offer,  this Heritage month.
Don't forget to wear your Merrells for a comfortable and functional day out!