Adventure Racer: Heidi 'Adventure' Muller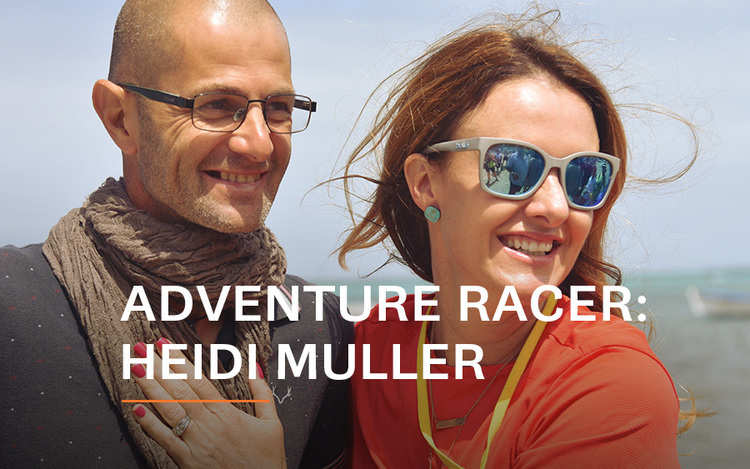 "There is no force equal to a woman determined to rise" (W.E.B Dubois).
March is the month dedicated to honouring women's history and their contributions to the world. The month is about celebrating the many achievements of women in society whether it may be economic, political, cultural, social or the like, there are many inspiring women in history that have contributed to society to make this world a better place.
Amongst the phenomenal women in history that have made such a difference in the world, some truly extraordinary women exist today who are continuing this progress and doing wonderful things for people.
Today, we speak to one of these present-day inspirational women- Heidi Muller
Former model and Miss South Africa runner up, Heidi Muller is an exceptional businesswoman who owns Kinetic events and is the Race Director of Expedition Africa and International Events Manager of ARWS (Adventure Racing World Series).
We have asked her a few questions and today she will be giving us some insight into what adventure racing is and what it takes to get started.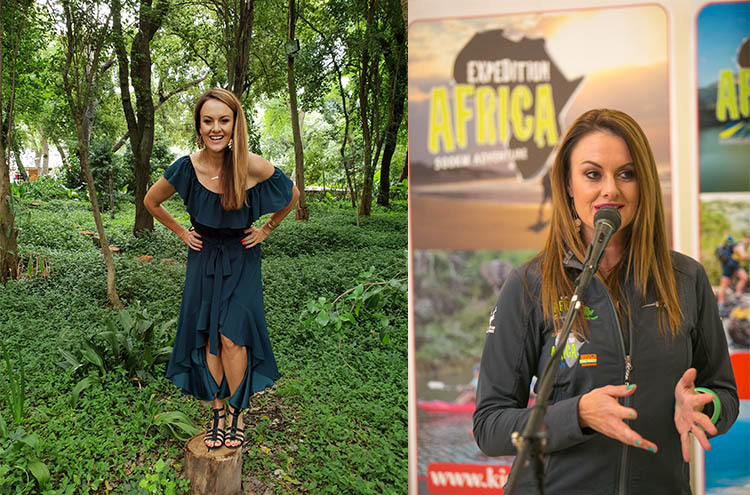 1) In short, what is Adventure Racing?
Adventure racing is a team of 4 members traversing a course throughout the day and night until they reach the finish line. The disciplines include trail running, mountain biking, kayaking, ropework and the use of a compass and map to navigate the route that the race director created. If one member pulls out, the team is out of the rankings. 
We offer a variety of distance races in South Africa with 25km races up to our expedition length race of 500km. The shorter distance events are geared towards improving your skill, introducing the sport to new people, and creating an opportunity for families and children to take part as well. From there, you can level up to a 60km distance, followed by a 120km and more.
 2) How did you begin your journey with adventure racing and tell us more about Expedition Africa?
My husband, then-boyfriend, asked me to join him on this "race" 24 years ago… we had to buy myself a MTB and I went for a 120km race. My first Adventure race. I was hooked from then and continued to race until I was 35 years old.
I then decided to start a family. At the same time, my husband said: "Why don't we organise a 500km Adventure race the following year?" Needless to say.
I gave birth, got in the car, and scouted our first 500km AR in Hermanus.
Four months later we hosted the race and that was the start of Expedition Africa.
3) What has been the biggest obstacle that you overcame with this journey?
The biggest obstacle is to keep on planning and scouting multiple races over the country year in and year out. It's only the two of us and to manage the business, future plans, kids, school, life, permissions for the events, and the travelling is a massive undertaking for a family. Stephan, is still managing his Biokinetic practice, and I always say,
"To organise one race in your backyard is easy. To keep on doing it for years in different locations far from home is another story."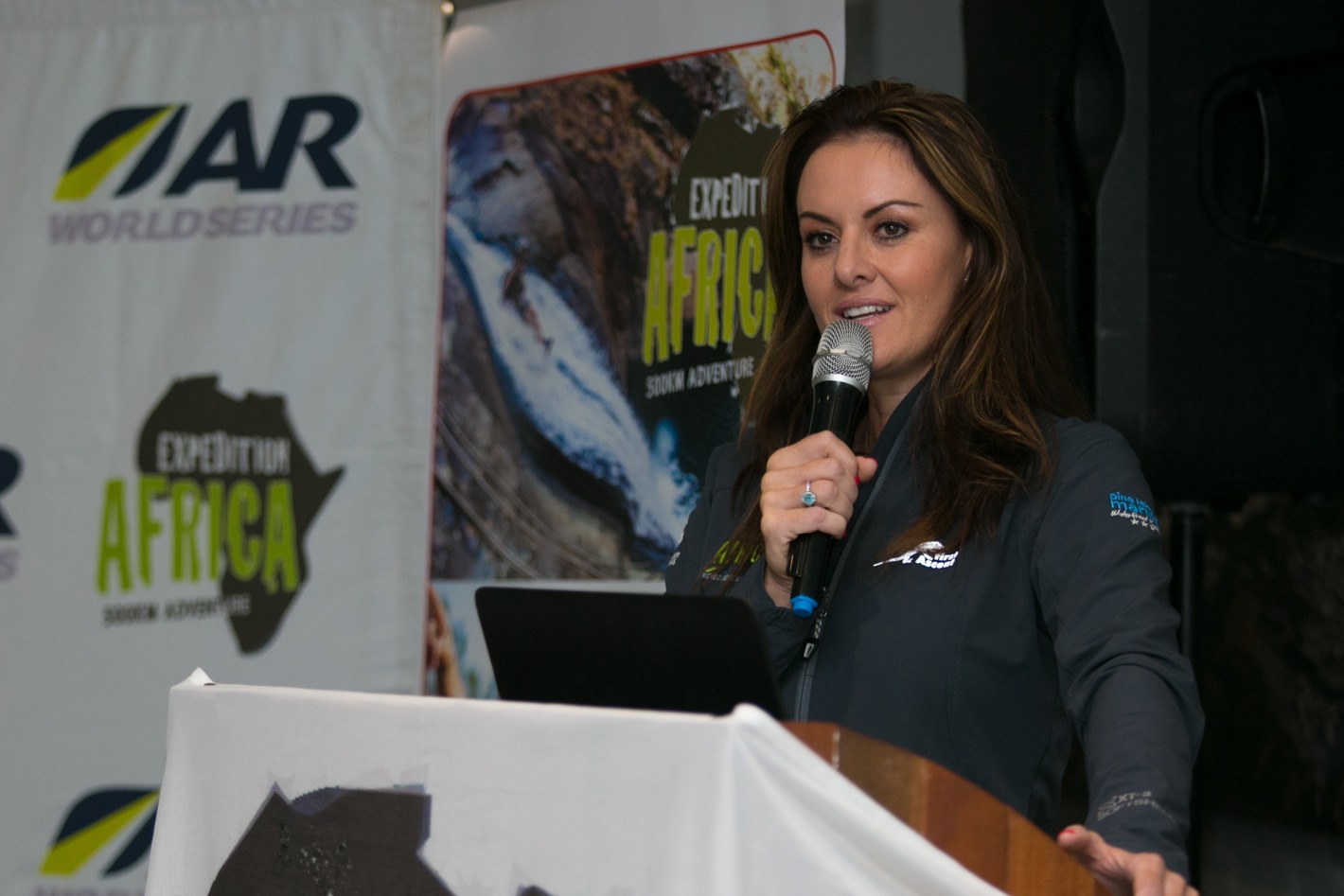 4) Are there any specific things that adventure racing has taught you in life?
To adapt, to stay on your knees and to know that a race is like life. It's a rollercoaster ride of ups and downs. Adventure Racing ultimately makes you a better person one race at a time.
5) What are some training/diet tips you can give to beginners?
Eat as much as you can, all the time. Because when it's too late, it's too late and you need lots of time to recover. It's not possible to really recover in a shorter race but in the longer expedition races, you can still make a turn for the better.
Nutrition is of utmost importance.
6) If someone is interested in starting adventure racing, where can they go for more information?
They can join our FB group: Expedition Africa Adventure racing and our page: EXP Africa or contact me for more information or advice. They can also follow all the races in the world on www.arworldseries.com plus the FB page: Adventure racing world series. Additionally, the social media handles they can follow for more information are:
Instagram: EXP Africa
Twitter: EXP Africa
Instagram: @HeidiKinetic
Twitter: @KineticHeidi
Website: www.expafrica.net
Best advice: It is just a race. Don't fuss.
Just enter a race and go and do it. You learn by mistakes and experiences. If you are lucky enough to enter the scene with an experienced team you will get into it faster, but most teams start from scratch and come with a 'let's just enjoy' spirit. That way, you can handle the mistakes and problems better.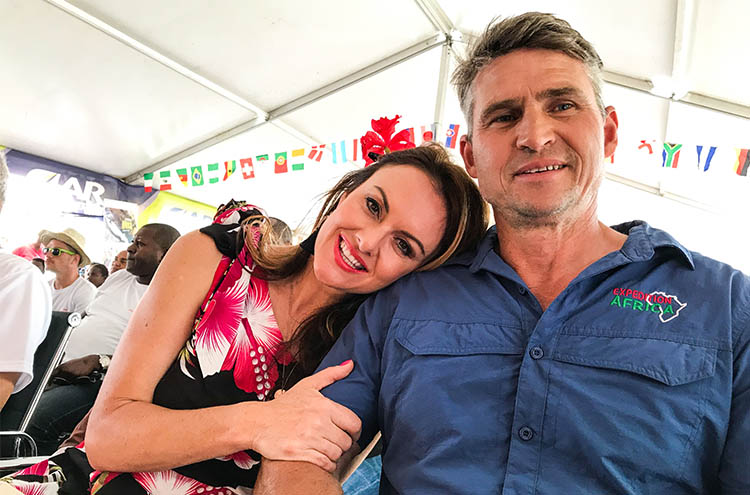 7) What is your favourite Merrell Footwear product that you would recommend?
At this moment it's the Agility Peak 4.
8) How has Merrell helped you on this exceptional fitness journey?
It's easy, wherever we travel locally and internationally we need shoes. We have had all the shoes on the market and finally found our preferred choice. Merrell offers so many different footwear options to cater for different needs e.g.: hiking or trekking, trail running and or travelling. So, it's one of my first needs in life!
A footwear partner that understands what we do and our needs. A brand that is for people that want to be outside, alive, healthy, and ultimately happy. A brand that is for living life.
So, if you feel inspired to start your Adventure Racing journey, shop online to find yourself the perfect footwear to get you started for the adventure ahead.