Camping Within Your Province This Winter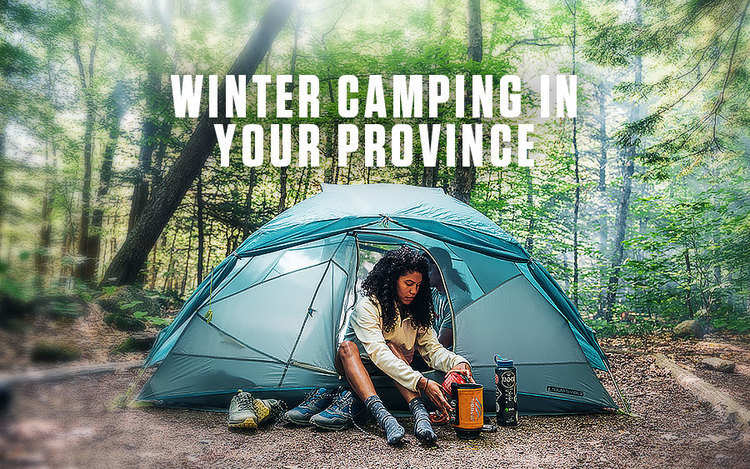 When you've been indoors for a long time, you crave the outdoors even more. 
Camping in winter comes with its own set of challenges, so why add to them by travelling far and wide to find the right campsite? We're making it just a little bit easier for you to check winter camping, off your to-do list with these tips for camping within your province.
Western Cape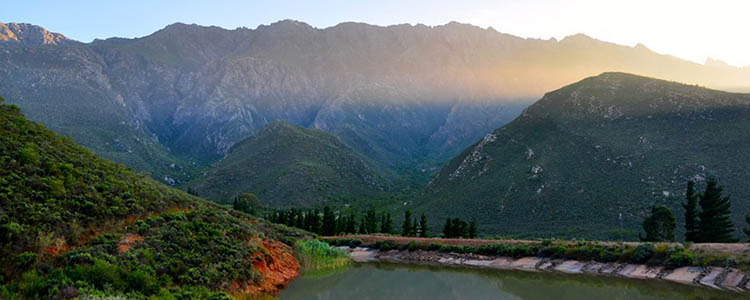 Photo Credit: Citour
Winter in the Western Cape is no walk in the park. The Garden route is one of the highest winter rainfall areas in South Africa, and you can expect both rain and wind. If this is a deal-breaker for you, try finding a spot behind the Du Toitskloof Mountains, where the wind is a little less.
Our recommended winter spot in the Western Cape, however, is Citrusdal, just 2 hours out of Cape Town, in the Olifants River Valley. The hot water springs here are around 43 degrees Celsius – perfect to warm you up after a cold day out. You'll also find hiking trails, nature walks, citrus farms and more as you explore the splendour of this small town.
Eastern Cape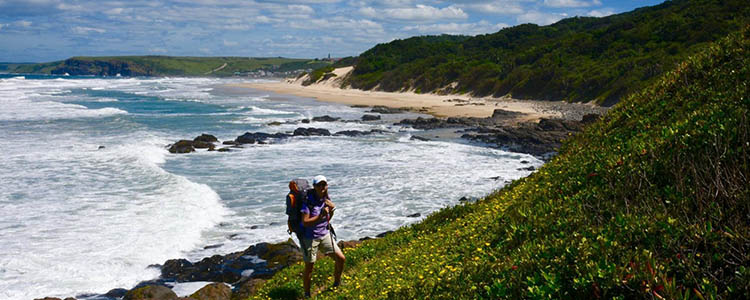 Photo Credit: Wild Coast Holiday
Like the Western Cape, the coastal towns along the Eastern Cape also get their fair share of winter rainfall complemented with low temperatures as you go further north. But this province offers the best of both worlds as it links the famous Garden Route and Wild Coast.
The campsites here are busy in the summer because of the province's malaria-free status, so you'll enjoy true tranquillity if you decide to camp in the winter. Choose from the various game reserves offering camping facilities (going up to 5-star if you'd prefer to treat yourself to some 'glamping'), or set up camp along the Strandloper Hiking Trail. 
Remember your Merrell hiking boots as you follow the trail map to find historical and archaeological sites along the 57km trail, and like a true explorer, you'll be sure to leave with a treasure chest full of memories.
KwaZulu-Natal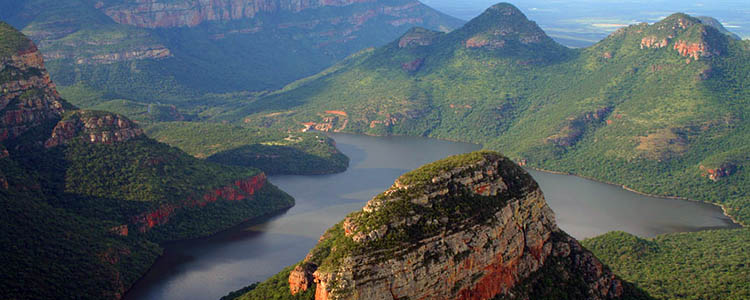 Photo Credit: Drakensberg Info
With temperatures of about 21 degrees Celsius all year round in the Durban area, a KwaZulu-Natal winter isn't exactly known for being cold.
But if you'd prefer to experience a real winter, we recommend a trek up the Drakensburg to the fascinating village of Himeville. From here you can choose from a variety of hiking trails to brave in the cold, such as the Pinnacle Rock Hike, or you can take a rugged ride up the Sani Pass. Although there are also great camping sites along the Sani Pass, with the almost-guaranteed winter snowfall, you might prefer to check in at a lodge for this leg of your trip.
Gauteng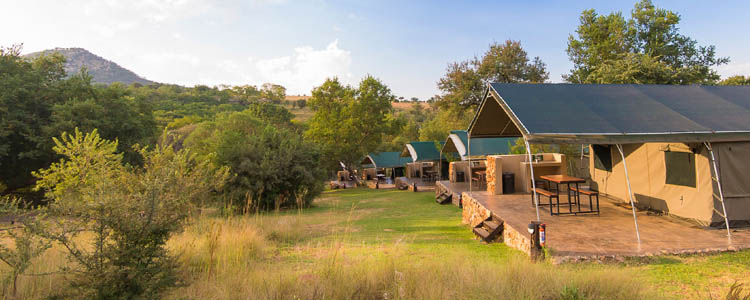 Photo Credit: Guvon Hotels
The Gauteng weather is beautifully predictable in the winter, despite the icy mornings and evenings. In knowing that the summer rains are done, you can plan your dry winter camping trip without worry.
Many campsites are less crowded at this time of year. A great way to enjoy a family weekend getaway and ease the children into the camping way of life would be to try a tented camp, such as Bush Willow Tented Camp in Muldersdrift – just 30 minutes away from Johannesburg and Pretoria. Enjoy campfires at the boma, game viewing, fishing and, of course, hiking on the Zwartkops Mountain.
Mpumalanga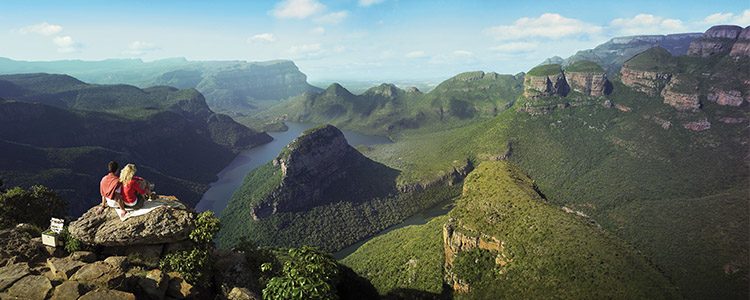 The climate of Mpumalanga offers something for everyone, with the Highveld's moderate grassland savannah and the Lowveld's more-extreme subtropical temperatures. But the dry winter is a special time to visit this area.
The Greater Kruger area is famous for its game reserves and lodges, but try one of the many campsites along the banks of the Sabie River for a bush experience like no other. Here, you are promised incredible opportunities to spot the wildlife that others travel from far and wide to see, as well as exciting walking and hiking trails with incredible views.
Limpopo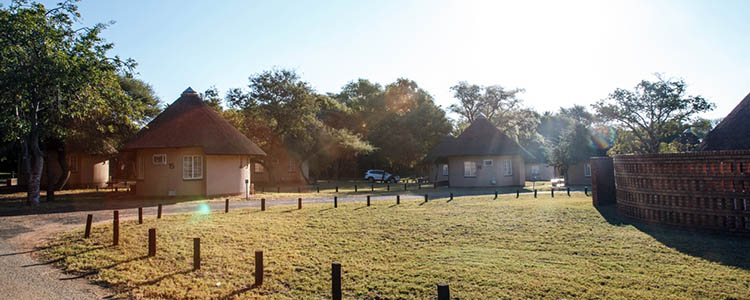 Photo Credit: Forever Tshipise
If you prefer the warmth of the sun come winter or summer, the Tshipise area of Limpopo is the place for you, with the town's name translating to 'something warm'. 
A good place for families in this area is Tshipise, A Forever Resort, a favourite winter camping destination offering caravan and camping sites with access to game-viewing, horseback rides, fishing, hiking, and terrific scenery. Here, you can supplement the occasional and refreshing afternoon thunderstorm with a dip in the hot mineral springs and still soak up some warm, winter sun after.
North West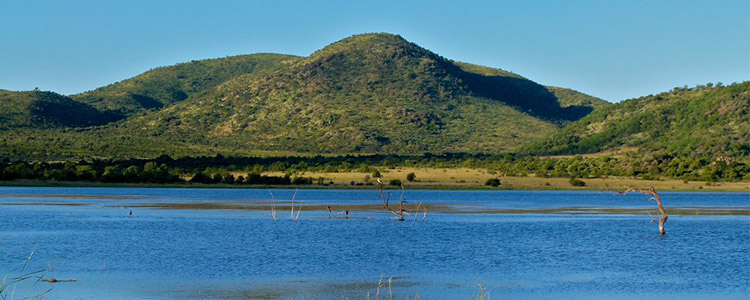 Photo Credit: Pilanesberg National Park
It's best to be prepared for all temperatures if you're going to be camping in the winter of the North West province. A dry climate with sunny days and chilly nights can bring you temperatures of both 2 degrees Celsius and 20 degrees Celsius in one day!
Another malaria-free area for camping is the Pilanesberg National Park. Here you'll find camping spots both with and without electricity, depending on the difficulty level you require (or whether you want to brave the winter with no backup plan). The national park also offers excellent game viewing of the Big 5 and walking safaris.
Free State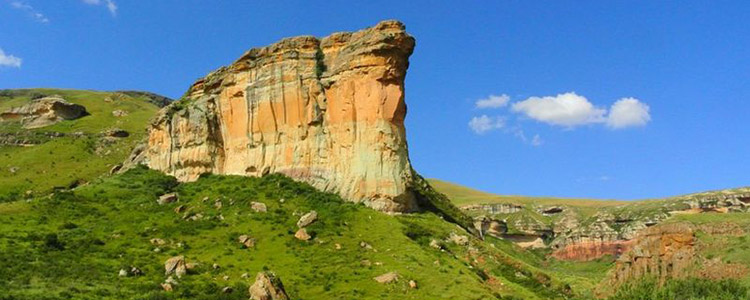 Photo Credit: Love Camping
Although the camping conditions are great in winter in the Free State, beware of the night temperatures, which often drop below zero. But why not take it one step further and chase the snow at the Golden Gate Highlands National Park?
As a popular summer campsite, the numbers dwindle in winter because of the iciness, which means you could have the whole campsite to yourself. Peace, quiet, stars and snow – what more could you ask for? 
As one of the top spots in South Africa to experience snowfall, Golden Gate takes winter camping to the next level. Pick Glen Reenen Rest Camp as your base, set along the gold and ochre Maloti Mountains, and you'll be able to do some exciting birdwatching and hiking amongst the plains game.
For something different, do a day trip away from your campsite to visit the quaint town of Clarens, a picturesque village filled with arts and crafts and all things charming.
Northern Cape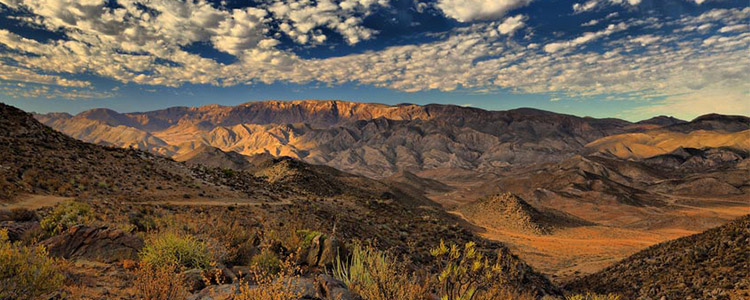 Photo Credit: SA-Venues
The Northern Cape is known for its night-time dew and frost. If you are camping here in winter, you may want to choose the east side, as the west has winter rainfall. But for any die-hard camper, you won't regret choosing to camp in the Richtersveld National Park in the north-western part of the province.
Not for the fainthearted, the seven campsites here can only be accessed by means of a 4x4 vehicle, and no sedans are allowed. The top winter campsite in the park is called Kokerboomkloof, and it offers a bush-lover's paradise in the peace and quiet of long walks and hikes.
You are left to your own devices to fend for yourself as the local Nama people have done and continue to do, allowing you to truly choose your own adventure in a quintessential, down-to-earth camping environment.
So if you're ready to explore the myriad of special camping spots your province has to offer this winter, get your gear online and start planning!