HIDDEN TRAIL GEMS OF SOUTH AFRICA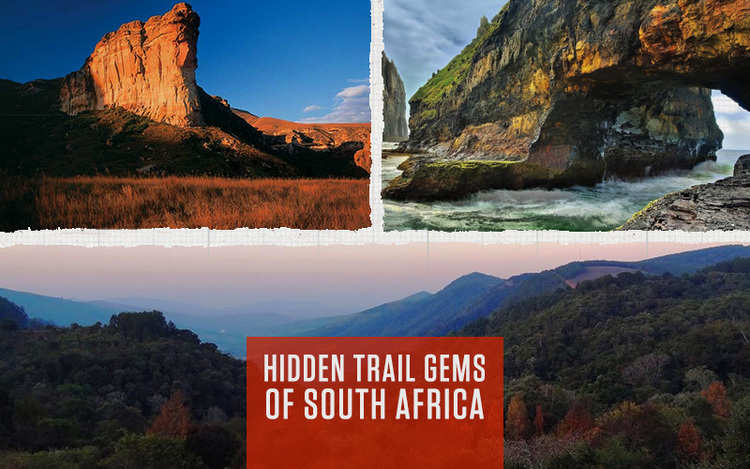 HIDDEN TRAIL GEMS OF SOUTH AFRICA
Are you finding yourself falling in love with the trail, but seeking to venture where you have never been before? We have traversed mountains, valleys and hills to present you with some of South Africa's most exclusive and awe-inspiring trails. Here you will discover the hidden gems this country has to offer from waterfalls to high peaks, panoramic views and the untouched, untamed wonders of nature. 
These trails will be most suited for you and your adventure partner this Valentine's Day, or just for a weekend break away with a small group of close friends. You are bound to fall in love with South Africa all over again.

GOLDEN GATE HIGHLANDS RHEBOK HIKING TRAIL – FREE STATE 
If you are seeking a trail with an assortment of views and that has a difficulty level of moderate to advance, then we highly suggest you try the Golden Gate Highlands Rhebok Trail. The name might be a mouth full to say, but this two-day trail is something worth a drive and try. 
Not too far from Clarens in the Free State, this 31KM hiking trail will have you marvelling over rock pools, sandstone cliffs and ravines. An experienced guide or hiker is advisable, as the trail can get a bit tricky at times. Moreover, it is a misty and cold region so pack in those fuzzy socks and warm jackets.

---

MAGOEBASKLOOF HIKING TRAIL – LIMPOPO 
Interested in a 5 night trail or maybe a shorter 2-3 day trail? Consider the Magoebaskloof trail. Located near the town of Tzaneen in Limpopo, The Magoebaskloof is one of the most beautiful spaces in which to hike in the country. The afromontane forests are deep, old and magical. Samango monkeys and a huge list of birds use it as their home.
Venture through a canopy of eucalyptus and blue gum trees on this 60KM hike away from the hustle and bustle of the city. Be sure to pack a raincoat, or two, as the annual rainfall in the areas can be high, but find relief in the fact that this is a mere moderate hike - nothing too extreme.

---

HOLE IN THE WALL HIKING TRAIL – EASTERN CAPE 
This is one for the books, as it has a bit of everything. Enjoy the beauty of the Wild Coast with its mangrove swamps and seaside cliff. Yes, as the name suggests, you will be able to witness a natural wonder – a hole in the wall that is guaranteed to be a memorable experience.
This one is an easy to moderate trail. So if you are hiking with a beginner, this will be an excellent tip-off point for more hiking adventures. This is a beautiful 3-day hike and suitable for those who love being near the coast.

If you happen to try out any of these trails this year, be sure to tag our social media pages in your amazing photographs and let us know what you thought about these spectacular trails.