How to Hike with your Dog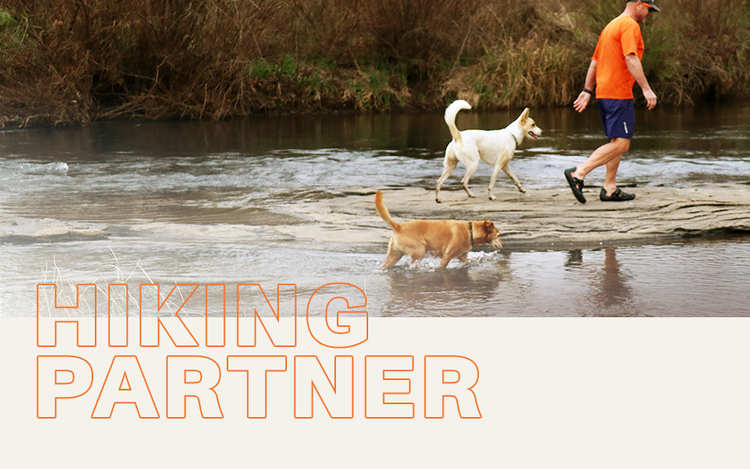 Did you know that you don't always have to leave your furry friend at home when you hit the trails?
If you have the kind of dog that was built for an active lifestyle, then you're in luck – but there are still many factors to consider before you can let your pup tag along on your trail hikes.
Read on to learn about dog-friendly trails in South Africa, as well as the kind of preparation and gear you need to turn your dog into your hiking partner.
Tips & Prep
---
A Trip to the Vet
First and foremost, you will need to visit the vet. 
Your vet will be able to advise you on whether your dog is able or ready for a task like this – especially because it is not advised for puppies whose bones are not fully developed to go on hikes and this can take up to a year to happen.
Other things your vet can do include:
Ensure your dog's vaccinations are up to date and your dog's immune system is ready for this kind of exposure
Ensure that you have the right protection for fleas and ticks
Advise you on what your dog's first aid kit will need and prescribe accordingly
Inform you of which signals to look out for if your dog is dehydrated, hungry, over-fatigued, or struggling
Advise you on the fit and weight of a dog backpack should your dog be wearing one on hikes
Training
---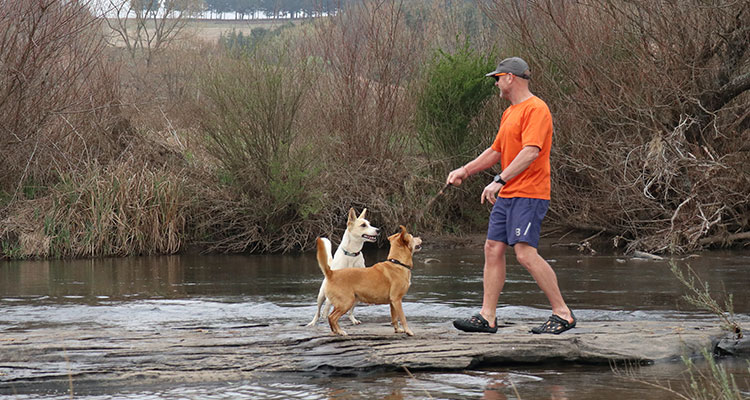 Not only must your dog be well-trained in terms of obedience, but you also may need to create a trail-training routine. 
Your dog will need to be well-behaved and properly socialised to venture out on a trail that will have other hikers, runners, cyclists and animals. And while you don't need your four-legged partner to heel for the duration of the trail, they will need to be able to walk politely and calmly on the leash. 
Over and above this, obedience training to prepare your pup for the trail should include commands such as:
Come here – to keep your dog closer when necessary
Quiet – to curb barking and maintain the peaceful environment
Leave it – to get your dog to immediately drop items that might be poisonous or harmful
For your trail training, your dog may need to ease into an activity like hiking. Start with hikes of up to an hour and monitor your dog's energy levels both during and after. If they are still able to be very active afterwards, you can start increasing the time and distance. This type of training will also help get your pup's paws more used to the rugged outdoors if they're only used to urban walks.
Dog-Friendly Walks, Hikes & Trails
---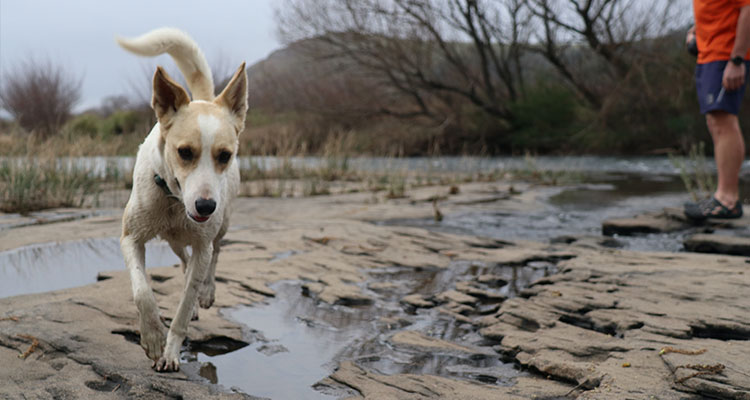 Once your dog is ready to join you in the great outdoors, you will need to find just the right places to take your pooch.
If there are trails and parks that you usually frequent, you may have to think twice before having your 'best friend' tag along. Many nature trails and parks have strict rules about pets and you will need to find out about these before you can use them.
We've scouted out a few pet-friendly parks and trails for you to visit without a worry. Some of the following are free for both you and your doggo, while others charge a small fee or special requirements per pup.
North West Province
Kranskloof Hiking Trails, Magaliesberg Mountains
Eastern Cape
Springlands Farm, Patensie
Sards Bark Park, Port Elizabeth
Mpumalanga
Buffalo Gorge, Middleburg
Western Cape
Newlands Forest, Cape Town
Constantia Nek, Cape Town
Kirstenbosch Botanical Gardens, Cape Town
Leadville Dog Park, Cape Town
Gauteng
Huddle Park Golf and Recreation, Johannesburg
Emmerentia Dam, Johannesburg
Walk Haven Dog Park, Johannesburg
KwaZulu-Natal
uMhlanga Lighthouse Beach, Durban
Gear
---
For everything you pack for yourself, a general rule is to do the same for your dog. For example, if you're packing a water bottle and snacks, your pupper will need a water bowl and food, too. If you're packing a first aid kit and extra layers for when it gets a bit colder, you'll need adequate medicines for doggy emergencies and a dog-jacket, as well.
And while your pup may have padded paws, you will surely need the right protection for your feet.
Merrell is your go to for active footwear – have a look at our trail running, hiking and performance shoes and find the one for your next dog-friendly adventure!