Introducing Merrell's Moab Range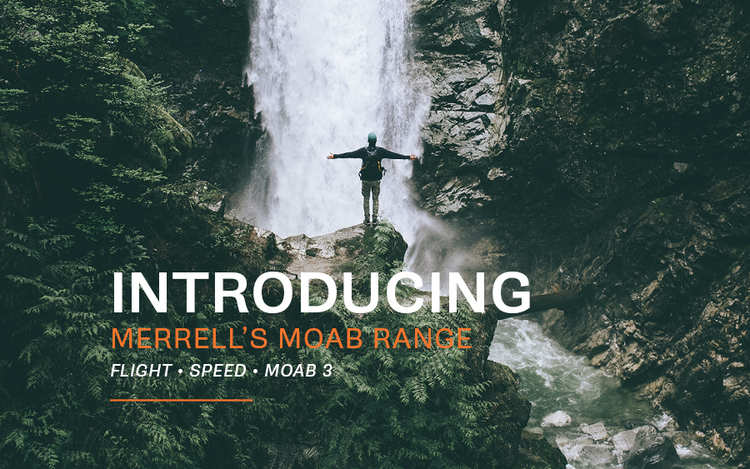 Fellow outdoor enthusiast, it's time to pick your Moab contender.
The Moab range is for everyone, whether you're a beginner or a seasoned outdoor enthusiast, or whether your choice of activity is trail running or hiking – you simply need to know which one is best suited for you.
Don't Simply Run- Fly
If you're looking to take your trail running to the next level, then it all comes down to the correct footwear. It is essential to ensure that your feet are well protected and comfortable for those long trail runs because you can never be too sure of what nature will throw your way.
The Moab Flight is designed specifically for these above-mentioned elements. 
This footwear design comprises FloatPro Foam in the midsole which allows for a lightweight ride that lasts. The outsoles consist of Vibram technology providing the runner with extra stability as well as strong traction on both wet and dry surfaces.
Not only will this design keep you safe during your challenging trail runs, but you can also feel proud of the fact that this design is vegan-friendly and is a part of our sustainable range. 70% of the Upper mesh is recycled, the laces are 100% recycled, and 50% of the mesh lined removable PU is also recycled. Even 30% of the Vibram EcoStep is recycled rubber.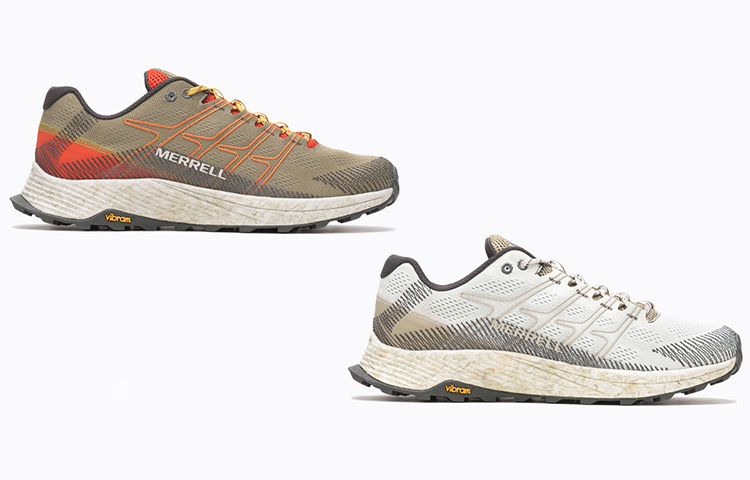 Hike with Stability and Speed
Don't let anything hold you back on your hiking trails. Hike with confidence, stability, and speed.
Now, with the Moab Speed, you can achieve this. This lightweight, protective hybrid design ensures that your feet are well protected during those unpredictable terrains. With a design that comprises a padded collar, protective toe caps, and rock plates for protection, the Moab Speed is best suited for the hiker that is looking to go on those long adventures.
With this footwear design, you can enjoy out-of-the-box comfort, as well as peace of mind knowing that this design supports the sustainable movement. With 100% recycled laces, 100% recycled mesh lining, 50% recycled mesh lined removable PU insole, and 30% recycled rubber Vibram EcoStep soles.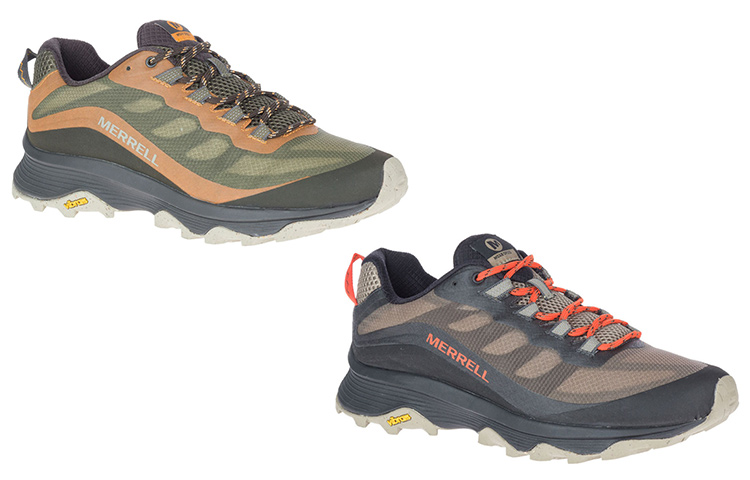 Elevate Your Hikes
Merrell has been the choice of footwear for hikers for decades. The technologies used for our footwear designs ensure out-of-the-box comfort and well-protected feet. 
What if we told you that you could have all this and more?
Introducing, the Moab 3 whose design consists of all the features mentioned in the Moab Speed, but with 3 additional special features.
With the Moab 3, the insole provides extra support, the midsole is softer and more cushioned, and the Vibram outsole is grippier, all the while including partially recycled materials. The air-cushioned heel allows for shock absorption and the bellows tongue keeps out debris, all of which is ideal for those challenging hiking trails.
Be light on your feet and elevate your hikes with the Moab 3.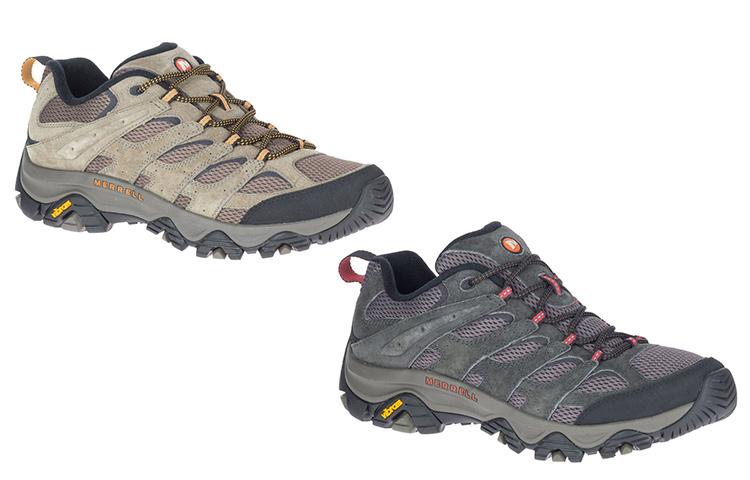 The Lifestyle Choice
Merrell has heard you all loud and clear. You're the type of outdoor enthusiast that prefers to wear their footwear all day long. You want a versatile footwear design that will take you from work to outdoor adventures.
Meet, the Moab Adventure 3, the footwear design that encompasses all of the Moab technologies such as; Merrell Air Cushion in the heel for shock absorption and added stability, lightweight EVA foam midsole for comfort, and Vibram TC5+ rubber soles. 
But also, this design offers you a lifestyle look, making it the ideal choice of footwear for all-day wear.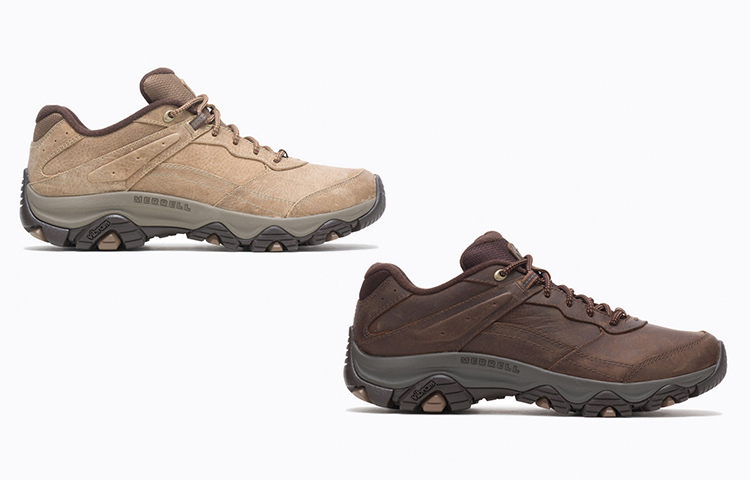 Now that you have the specifications for each of the Moab designs, it is time for you to pick your contender. Which Moab design best suits your lifestyle?
For more information view our Moab collection in more detail here.