Living A Merrell Day: 1 Pair of Footwear 3 Ways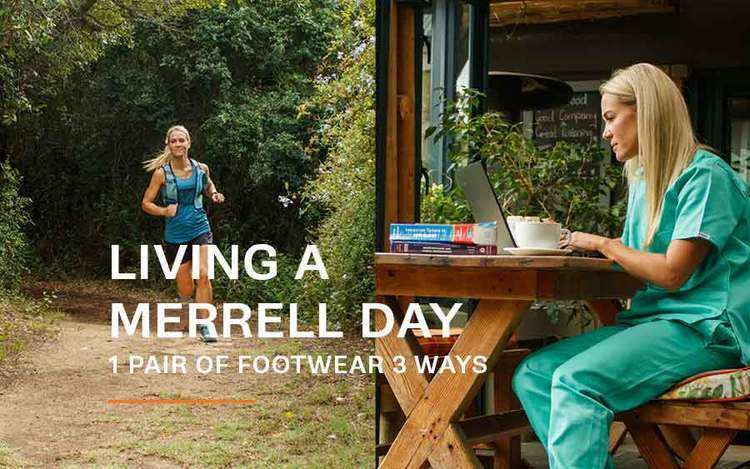 Having to deal with a crammed daily schedule can be tough – so here's how a pair of Merrell Footwear can make it that much easier!
1. Happy Feet, Happy Mind
When prepping for a long day ahead, you certainly want to ensure that your feet remain comfortable. Wearing footwear that pinches your toes, or makes your heels ache, can slow you down in the long run. Additionally, comfortable footwear plays a large role in the overall health of your body. 
Many people do not realise that footwear affects many parts of your body such as your posture, shape of your spine, how your hips lie, your gait and the like. In certain cases, wearing uncomfortable footwear for long periods of time can even lead to neck pain and back aches. Moreover, when our body is in pain, this also affects our mood, and we are less likely to have a full-on productive day when all we can think about is going home and taking our shoes off.
This is where Merrell saves the day because our footwear design offers you out-of-the-box comfort. Ensuring that your feet can remain happy and healthy whilst you spend your day blowing through that to-do list. Our footwear is designed to support and cushion your feet, while at the same time providing you with stability.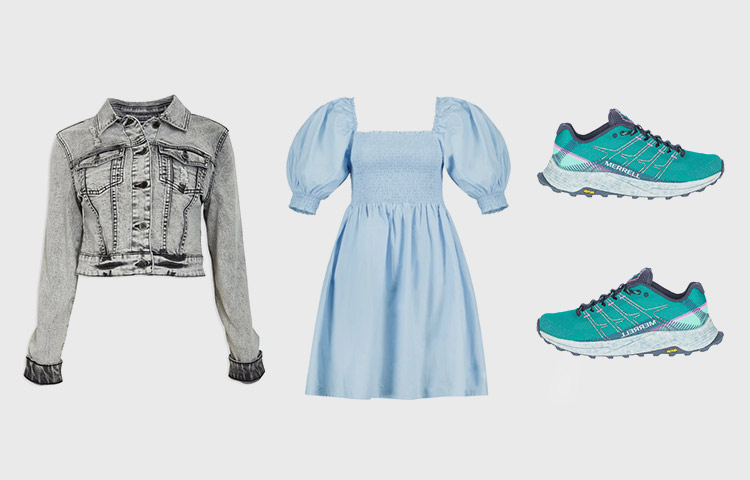 2. Never Skip Fitness
What is better than being able to go from running errands, straight into a refreshing nature run that is sure to help you blow off steam? Skip the time between changing out of your errand wear into workout wear, because we all know that small window is enough time to talk yourself out of going for that run. 
The key to sticking to a fitness routine is ensuring that you begin your day with the intention of having that workout. For some people, it's as easy as waking up and saying, "I'm going to do this", but for others, it takes a little more convincing. Hence, wearing something that can seamlessly go from errands to working out is always a good idea.
3. Stylish Design
There is no doubt that when we leave the house, we want to look good because this helps us feel good. You have probably heard the saying, "you can't go wrong with a little black dress", well, we are happy to inform you that Merrell is the little black dress of comfortable, athletic footwear. Our fresh and colourful designs allow you to add that extra splash of colour to your outfit, allowing you to still look funky even though you have a million things to get done!
What's more, is that you can dress it up and dress it down. For example, the MOAB FLIGHT in the colour marine would look gorgeous paired with a dress, giving you the ideal look for brunch, but also still comfortable enough for errands. Or, if you are looking for bright, spring colours, then the MTL Long Sky 2 in the colour tangerine is the option for you! Pair it with jeans, a blouse, and a big sun hat – then you'll be ready for that grocery shopping, as well as, your kid's athletics day at school.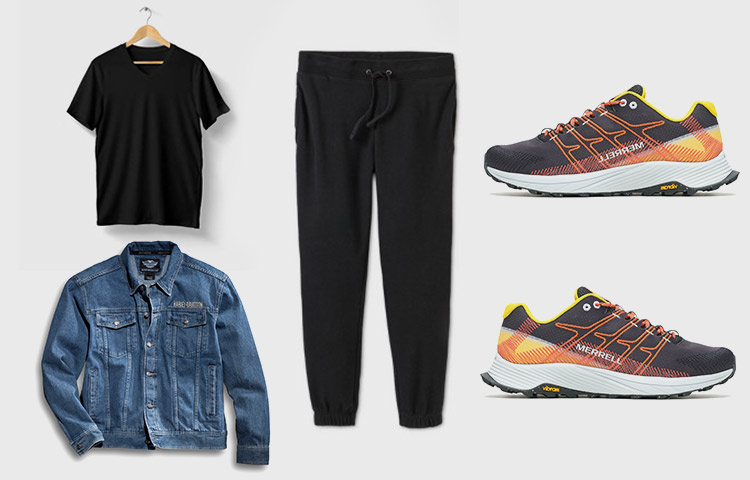 Alternatively, for the gents, pair the MOAB FLIGHT in the colour black/sulphur with black sweatpants, a black V-neck T-shirt and a denim jacket, and instantly you look smart enough to hit the stores, grab a coffee with friends, and still visit the family for an evening braai. Let us not forget the option to throw on your workout wear in the morning, get your errands done, and immediately meet up with friends for that midday hike - no outfit change needed, simply a pair of Merrell hiking boots.  
Finally, after your full day of living your life in your pair of Merrell Footwear, your feet will still be ready to take you on a nice, long, adventurous run through nature, where you can get lost in your thoughts, and unwind from the busy day you've had.
With Merrell, you can have it all – from busy city life during the day, to outdoor adventurers in the evenings.