PATHFINDER: Estee Cockcroft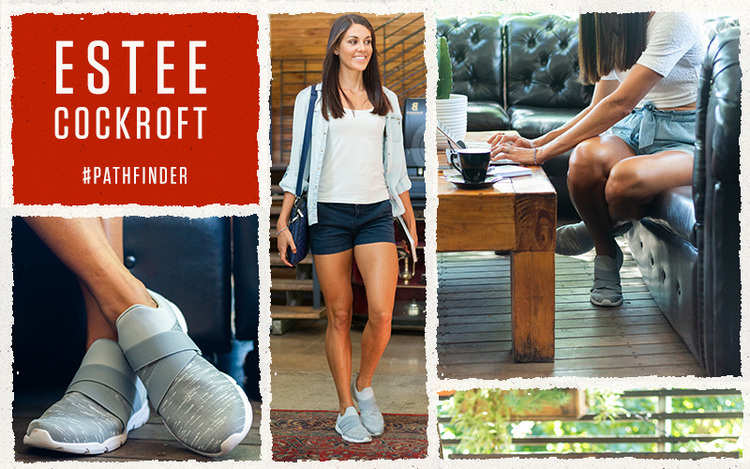 Estee Cockcroft
We are on an endless search for the ideal trail. However, on occasion, we encounter multiple trails that intrigue us and enlighten us. Our Merrell pathfinders are individuals who dare to take on challenges and venture off the beaten path. This month we encounter a pathfinder who embarks on many trails from motherhood, entrepreneurship and the literal trail. Estee Cockcroft, our Pathfinder for the month, is a prime example of someone that embodies the idea of embarking on multiple paths – taking each of them with an equal amount of vigour and passion. 
This is how she has forged her trail in life, family, business and the literal trail.
THE BALANCE ACT: Career, Motherhood and Sassy Llama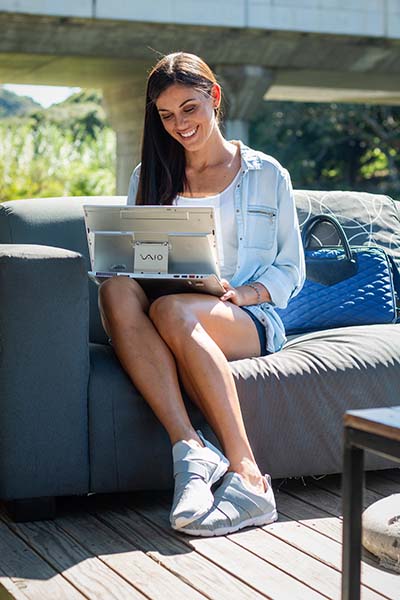 Estée Cockcroft is a balancing act. First and foremost she is the mother of three talented young girls, aged 2, 5 and 15. When she isn't adding glitter to her kids' paintings or wrapping school books, she manages her own business called Sassy Llama.
Coming from a corporate reputation management, advertising and PR background, Estée saw a need in the marketplace for digital life skills & personal development coaching for tween/teens. She developed a curriculum along with a panel of experts to teach young girls about cyber safety, online and offline reputation management and screen health.
"I think what Sassy Llama does best, is that it takes the drama out of being a llama, or a teenager. We cover everything from fitting a bra, to toxic friends, to cyberbullying and saying no to nudes. Sassy Llama essentially teaches young girls everything they need to know." Estée says.
Estée is also the author of The Eye in the Yellow Bow Tie, a coming-of-age novel with a central theme in bullying.
TRAIL RUNNING, HER ONE TRUE LOVE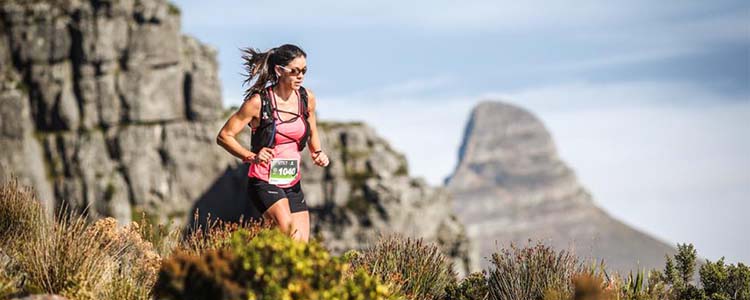 Although Estée is devoted to her husband and family, she describes trail running to be her "one true love". "Being outside soaking up nature but also challenging your body to do what you initially thought yourself incapable of, is such a rewarding experience," she says. "I truly believe every one of us was born to run. As an evolving species, we depended heavily on running for survival."
Estée says that trail running is an incredible sport because of the mind-space it lends you. It is also varied-not only in terrain, but in scenery and it is one of the only sports that you can do wherever you go with minimal equipment needed.
HER APPROACH TO THE TRAIL 
Although Estée's training used to be scientific, a lot has changed since she had children. Now, she runs whenever she can. "There might be a 30-minute window when the two little ones are taking a nap, and that's when I head out and do whatever I can in the time I've got."
To train, manage your own business and be an active mom you need to be able to plan, use your resources, and have more energy than ever before and indeed commit to whatever it is you're busy with. "When I have an hour with my girls I try to give them all of me in that time, no distractions, no screens and no phone calls. But then when I am working, I go to my office and churn out e-mails without giving too much thought to what I'm preparing for dinner or when I'm going to get a run in."
"If you are passionate about your sport, you adore your children, and you believe in the difference your business is making in the world, you somehow make it all happen at once. One day when I have a Zimmer-frame, and my veggies resemble Purity; I hope that I'll look back on my life and know that I did everything I dreamt about and I did it to the best of my abilities."