Taking The Steps for a Better Tomorrow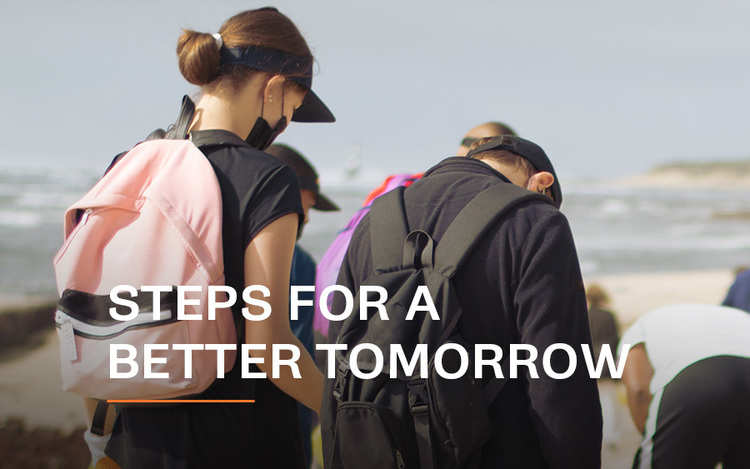 "Taking care of our environment is not an obligation. Our environment is our life."- Sadguru
This sustainable and environmentally friendly lifestyle is one that Merrell values so strongly, which is why we decided to speak to the Southern African Foundation for the Conservation of Coastal Birds (SANCCOB) team this month, to learn more about some of the serious issues these birds face and what we can do to help.
We spoke to the acting centre manager at SANCCOB Gqeberha, Sharnay Adams and asked her a few questions about the organisation.
1.) Tell us about the work you do at SANCCOB?
We are a rehabilitating centre for coastal birds. We rescue injured or lost birds, rehabilitate them, and then release them into the wild once they are ready. These are the core functions, but we have also branched out into other important factors.
We have a department dedicated to conservation and research, meaning that we use this data to spread awareness and highlight the cause of issues affecting our wildlife and environment. This research is also used to educate the public via outreach programmes with other organisations, school lessons, social posts, and the like.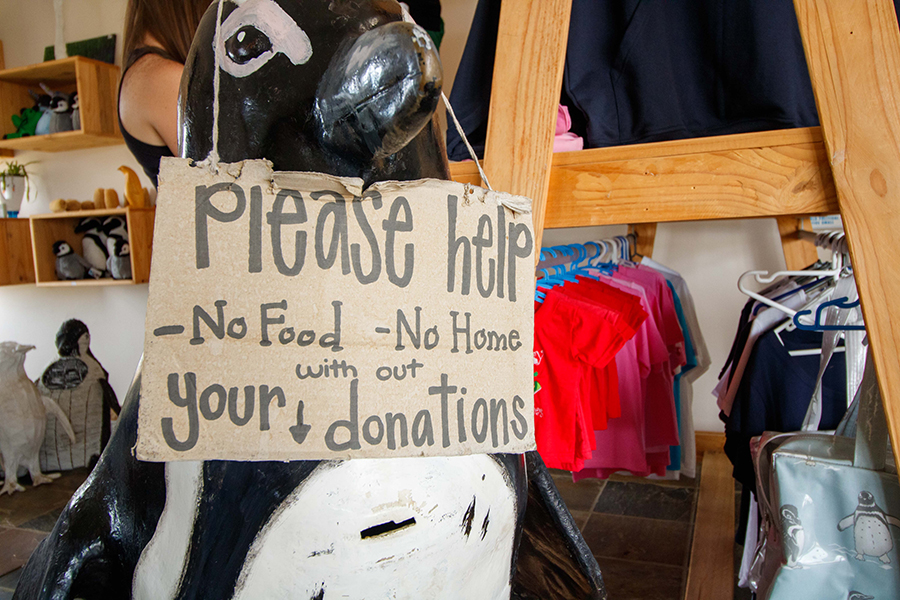 2.) What are some of the root causes for the endangerment of these birds?
Oil spills are a big problem for the population of seabirds, as well as pollution because it leads to seabirds ingesting these toxic items or becoming trapped in plastic bags.
Another big issue that is being focused on at the moment is competition for limited food resources. We are coming across these birds that are very much capable of hunting but simply cannot find any fish.
3.) Does this organisation accept volunteers?
We cannot do the work we do without the help of our volunteers. Becoming a volunteer is very simple- You can get in touch with one of the team members via:
Email taryn@sanccob.co.za and speak to Taryn who is in charge of volunteers
Or contact us via telephone line 041 583 1830
Follow the link HERE to download the volunteer forms.
Fill out an application and wait for our response. There are some requirements such as, you need to be over the age of 18, if you are wanting to work with the birds then you need to meet certain physical requirements but other than that we do take in volunteers for administrative roles as well.
4.) How else can someone get involved if they want to help this cause?
We accept any in-kind donations such as dishwashing soap, mops, brooms, detergents, and such since these are items that need replacing and often become quite costly for us. Monetary donations are also welcomed.
You could sign up for our newsletter and help by sharing information and educating others- become an ambassador almost for our cause and what we do.
There is also our 'adopt-a-penguin' initiative where people can sponsor a bird in the facility and all the money goes towards the food and other requirements of the bird.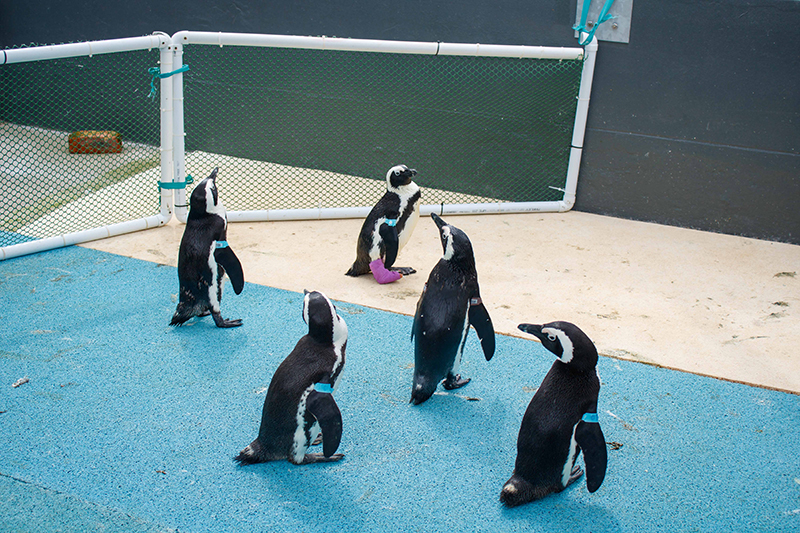 5.) Tell us more about the beach clean-ups? Is this something that is done often?
Beach clean-ups are very important because these birds are harmed by all the plastics polluting the sea as mentioned earlier. Beach clean-ups are a good way to get these plastics out of the environment of our seabirds. Whether it is a local community or a bigger cleanup, we always advocate for this because it is a big help to our seabirds. Even if you're just going on an outing to the beach, bring a bag with you and pick up litter here and there because these small actions play a role in the bigger picture.
We post them on our website as well as our social media pages:
6.) Tell us about the clubs for Gqeberha's young people, how can they join and when are meetings held?
We have the Penguin Protectors programme as well as The Little Blues Club. These programmes are dedicated to sparking our youngster's connection with seabirds and conservation. We want to nurture this interest that begins from a young age in hopes that it encourages them to continue on this path. We teach them about the seabirds and have them do minor tasks around the facility so that they can feel involved in the movement. They meet about twice a month at SANCCOB.
7.) Since it's April, the month of Earth conservation, do you have any advice or words of wisdom regarding environmental protection?
You won't know about these movements until you actively start helping in some way. Reach out to organisations, ask questions that you might have and actively look for a way that you can help. You would be surprised when you learn about how animals and nature are suffering because of the actions of humans, and it is important to spread awareness and get involved.
In the wise words of Sharnay Adams, it is important to get yourself out there and get involved. Take that first step in helping us build a better tomorrow, by participating in initiatives such as beach clean-ups, volunteering at these conservation centres, and even supporting sustainable brands, such as Merrell.
Here at Merrell, Earth conservation is a cause that's close to our hearts, which is why we have designed 3 products made from recycled materials.
MOAB SPEED - Made with 100% recycled shoelaces, 100% recycled mesh lining, and 50% recycled mesh-lined removable PU insole.
MOAB 3 - Made with 100% recycled laces, 100% recycled webbing, and 100% recycled mesh lining.
MOAB FLIGHT - Made from 70% recycled mesh on the upper shoe, 100% recycled shoelaces, 50% recycled mesh-lined removable PU insole, and most importantly, vegan friendly.
Take the next steps for a better tomorrow, in footwear that supports your cause. The sustainability range designed by Merrell not only supports the Earth conservation movement but also provides your feet with ample support and cushioning so that you can go on to make these important changes in the world.
View more on our sustainability efforts here.