Team Songlines Product Review: Agility Peak 4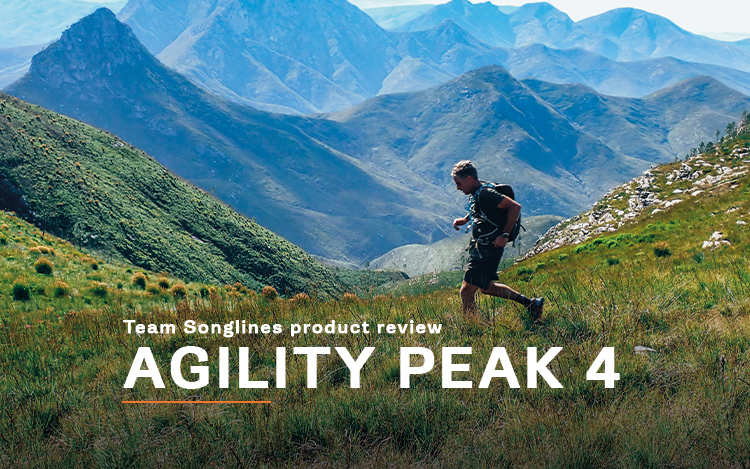 Agility Peak 4
Out of the box comfortable
As a team we have been using the Agility Peak 4 shoes for the past month training for a 500km adventure race across Lesotho. For Jess, Lance, John, and myself this was the first time using Merrell shoes. There was natural trepidation amongst us trying new shoes so close to a big race. We made a big effort to put the Agility Peak 4's to the test, taking them into the Cape and Drakensberg mountains, along beaches and forest trails, and even on some tar. Now as we head to Lesotho for the start of our adventure race the consensus is we have a shoe that is up for the job.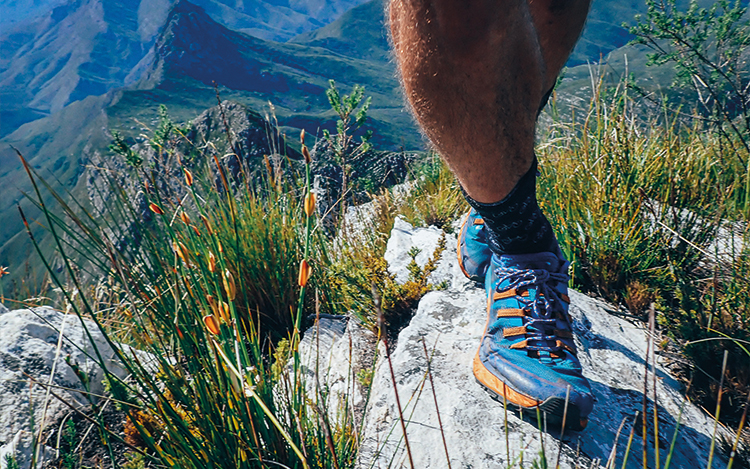 Kelvin Trautman
Adventure racing demands gear that is capable in technical terrain but also comfortable, lightweight, and durable. It's a tricky mix to get right. Looking at the Agility Peak 4's I was initially concerned that the relatively high stack height would make it comfortable but very unstable, especially when moving on technical, rough trails. I'm glad to report that the shoes have performed impressively so far and are very stable all around. In Lesotho, there will be lots of off-camber running and hiking and it will be interesting to see how the shoes perform there. For the race I'm using a half size bigger to account for the foot swell you get after a couple of days.
Lance Kime
The new shoes were very comfy from my first run. I'm really enjoying the extra juicy cushioning and padded fit around the foot. I've previously used slimmer racing flat shoes and these will definitely be my go-to for long days on my feet going forward.
John Collins
I've always had the philosophy to never try something new on race day. So this Merrell 'out of the box comfort' concept had me worried especially knowing that if your feet fail, more so than any other part of the body, your race will be in peril. These last few weeks of testing have been super useful. I can safely say not only are the shoes 'out of the box comfortable', but they are capable and fast. Trust is earned. Merrell has mine.
Jess Pollock
The Agility Peak 4's have been great. Very supportive, protective, and comfortable - no need to 'wear them in'. I put them straight on out of the box and headed into the mountains and it felt like I had been wearing them for months.
Find out more about Team Songlines here and follow along on their journey @teamsonglines