The Essential Guide for Trail Running Tenderfoots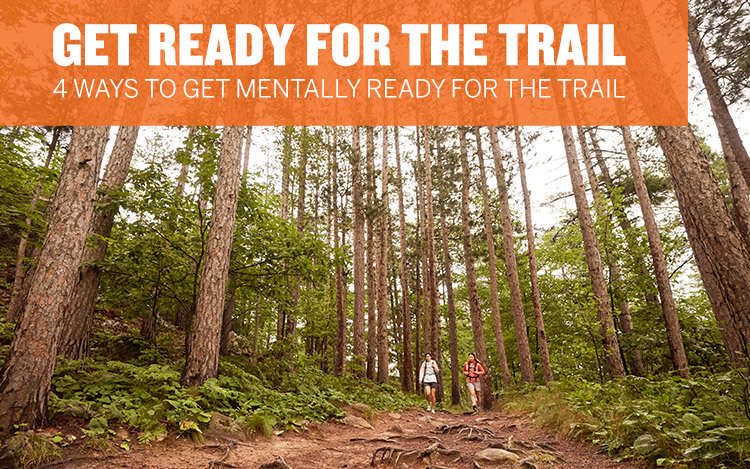 The popularity of trail running has increased immensely over the past few years with people trying to find more stimulating ways to not only keep fit, but to get closer to nature. However, trail running demands a little bit more knowledge, skill and caution than just jogging down a road in suburbia. You can't simply slip on your comfy pumps and take on the wild like Tarzan – there are a few factors to consider that'll equip you with the basic know-how and ins and outs. Here are a few to consider before embarking on your very first venture into Mother Nature:
If the shoe fits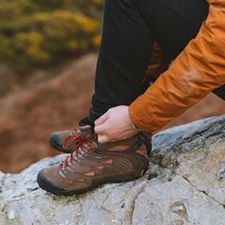 No-one ever conquered Everest in a run-of-the-mill pair of tekkies – same goes for trails. To ensure a safe and best possible run, trail running shoes must have the following features: a rugged tread to ensure grip and traction on rough terrain, durable upper materials and cushioning to protect the foot and prevent abrasion and tears, and most importantly, the shoe must provide a snug fit to prevent foot rotation and ankle rolls.
Merrell's Agility Flex range offers some great trail running shoe options, and is the most sensible purchase for novice runners, as it is light-weight, durable, and offers great underfoot support and protection, which will serve you well on a variety of terrains.
---
River-deep, mountain-high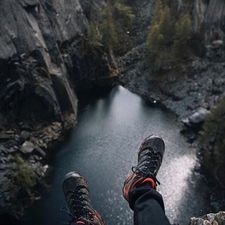 Trail running is not about randomly bundu-bashing through the closest field or forest on your own accord. Terrains can vary from non-technical and well-groomed, to technically challenging off-road landscapes. Start out by joining a local trail running group. It can be daunting for a newcomer to take on untamed terrain. Being a part of a group you can observe how fellow runners tackle the terrain. 
Remember – not one trail is the same, so it is advisable to do some research on the terrain and route to make sure that it is safe and secure, and that it matches your level of fitness and dexterity. A great place to start is your local 5km Park Run, which is a controlled, global, free-to-public initiative that offers trail runs in major urban areas.
---
It's all about that pace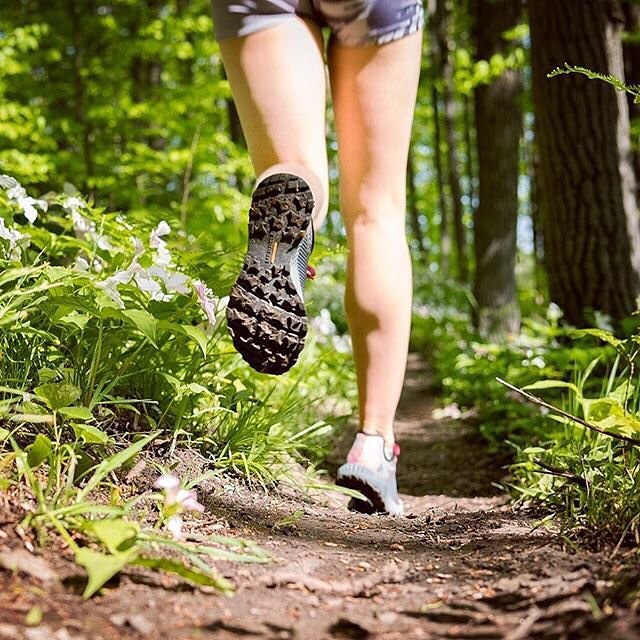 You can always spot the difference between a road runner and a trail runner… the road runner is the one who runs past everyone on the uphill and gets overtaken on the downhill and flats. Rather pace yourself by walking or quick stepping the uphill, and in doing so conserve your energy to make up time on the downhill and groomed areas. 
Keeping a moderate pace will help you build a good trail tempo and enjoy the nature around you. But don't get too engrossed in the scenery - it's always advised to scan about 1.5m ahead of you to prevent any missteps or tumbles.
---
Equip yourself for the road ahead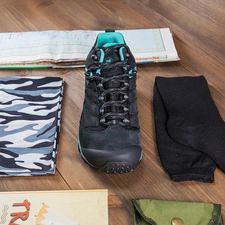 Anything can happen out in the wild, so be prepared and come prepared. Hydration, first and foremost, is key! Be it on a waste belt or hydration pack, make sure you have water on hand. You can also factor in some other necessities such as sunglasses to protect your eyes, a cap/hat and sunscreen for protection from the sun, some bug repellent and if possible some form of communication device, like a tracker or cell phone in case of emergencies.
---
These are the mere fundamentals to keep you safe and clued-up. As you grow and become more skilled and equipped, take on tougher and more technical trails, invest in more specialised shoes, such as Merrell's Chameleon and Intercept range, and partake in some trail run marathons to push yourself and explore the splendor of nature in your country.