Trail Blazer: Shandor Larenty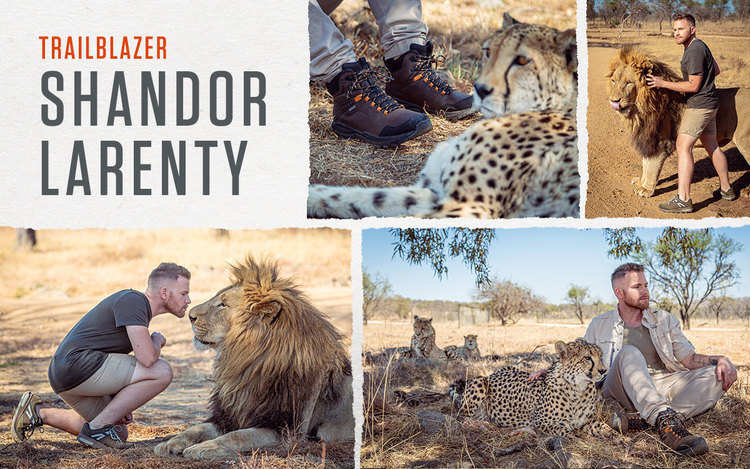 If you haven't heard the name 'Shandor Larenty' yet, where have you been? Shandor is a 24 year old animal trainer who currently works at a Lion & Safari Park in South Africa. This is what Shandor had to say about how his passion for what he does began and how he feels about doing his dream job: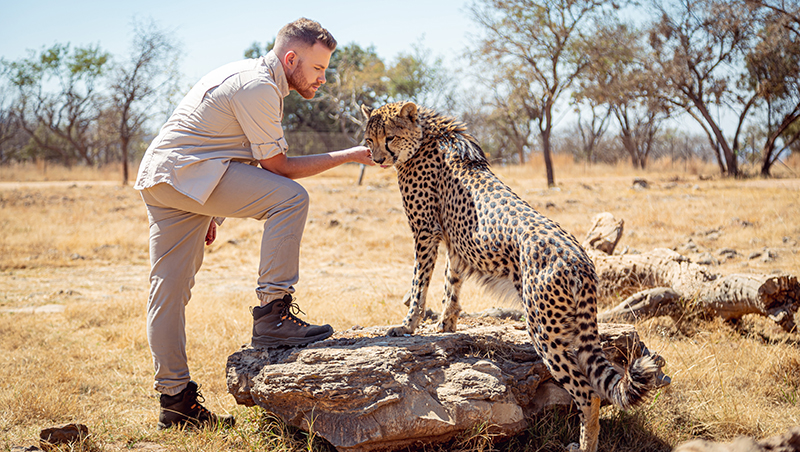 Growing up in the city as a kid my favorite day of the week was Sundays, this was the day that I got to tag along to work with my dad, and as a little kid, who wouldn't want to spend their day around wild animals. Getting to watch how excited the animals would get to see him definitely help me make the decision at a very young age to dedicate my life to the wildlife I now get to work with.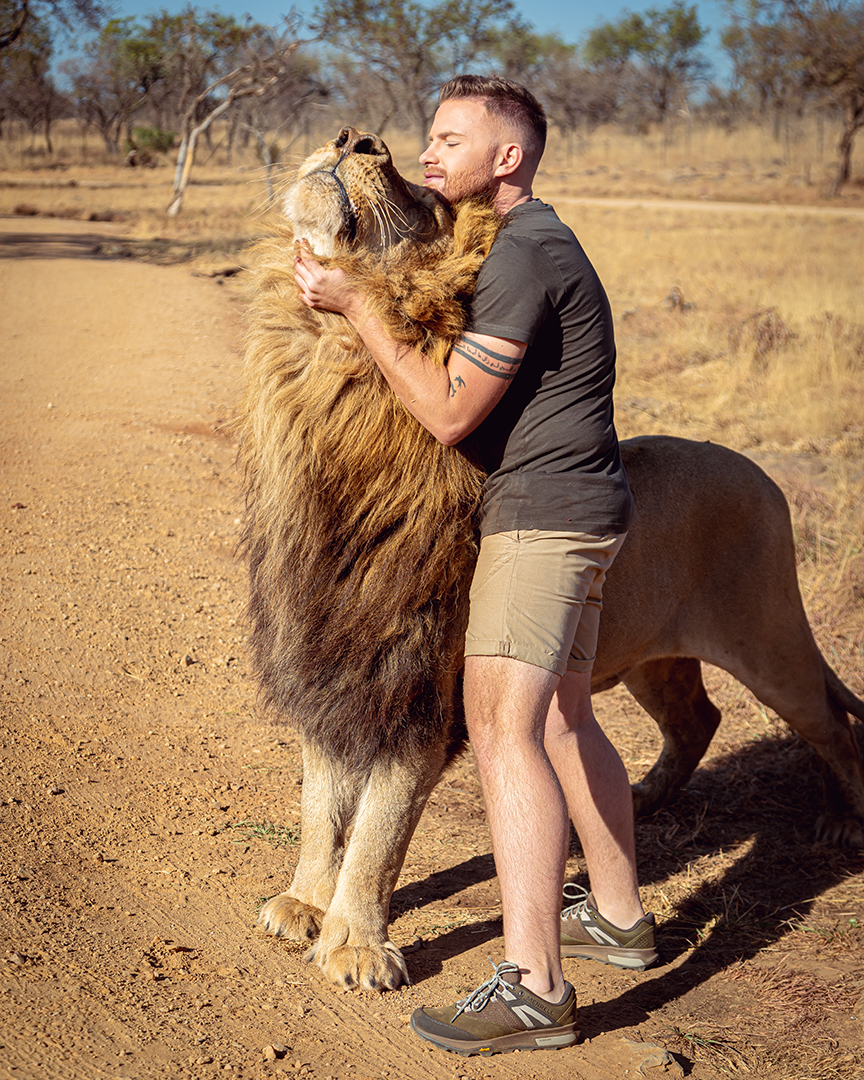 I love being outdoors, it's where I'm most at home and I'm so fortunate that I get to call the African bush my office getting to spend most of my days outside with my animal family. Creating the bonds I have with my animals is something that hasn't happened overnight, it's taken many years of hard work, dedication and sacrifice to be able to build the relationships I have with my animals. 
The part I love most about the work I do is how unpredictable it can be. No two days are ever the same and things change so quickly, it really is the best part of my life because nothing ever gets boring. And although it gets a little crazy sometimes, the best part of everyday is just being able to spend time with the animals because they always manage to put a smile on your face even on the toughest days. 
I'm also very privileged to have a big reserve as my back yard so in my down time I love to get out and explore, hiking up our rolling rocky hills, wildlife photography and just relaxing out in the quiet of the African bush takes up a fair bit of my spare time. 

Getting to work with wildlife is something I have never taken for granted, I am so incredibly lucky to spend every day doing what I love alongside my animal family.
---
Get the Look: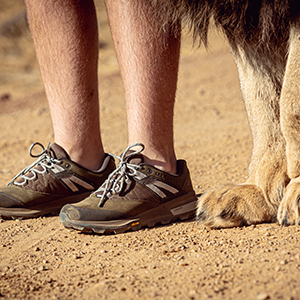 The Zion as a ballistic mesh and durable leather upper as well as a Vibram® Megagrip® Outsole for aggressive grip on a variety of terrain.