Trailblazer Brett Glasby – Champion & Friend of Land & Sea Animals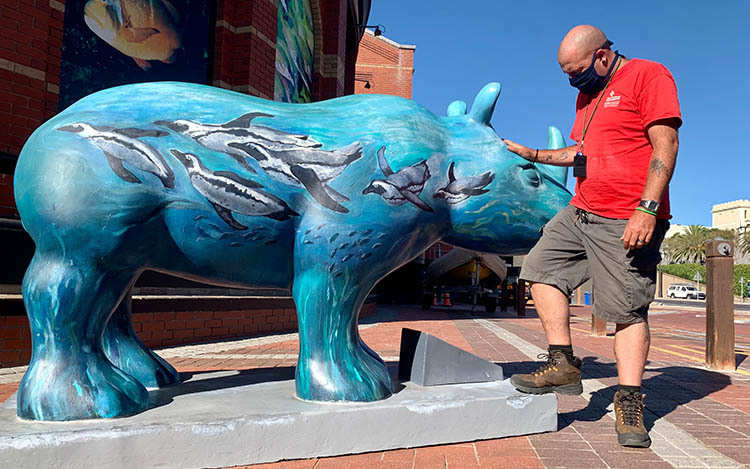 One of our greatest philosophies at Merrell is to share the simple power of being outside. But what is often overlooked is the incredible wildlife and marine life that was there way before us.
In trying to make the outdoors accessible for all, we are shining a light on a trailblazer who ensures these beautiful animals are safe and happy every day, too.
Meet our Trailblazer of the Month Brett Glasby – an inspiration and true advocate of nature's finest.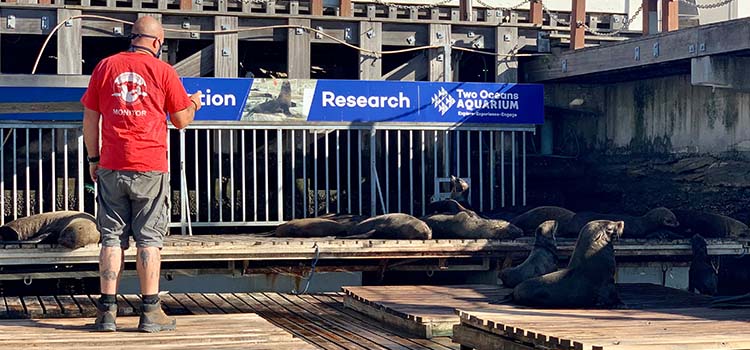 Photo Credit: Martine Viljoen
Brett made his debut in the animal field at the age of 14 as a volunteer – and he has remained in this arena ever since, working in a number of notable zoos and wildlife centres.
One of his most recognised roles was as the Wildlife Unit Manager for the Cape of Good Hope SPCA. Here, Brett and his team assisted an average of 1800 wild animals a year! He showed a particularly good understanding of human-and-wildlife conflict mitigation and sat on the Baboon Technical Team and Invasive Species Forum.
Next for our trailblazer came an opportunity from the Two Oceans Aquarium in Cape Town, as they approached him in 2017 to write a management plan for the wildlife at the V&A Waterfront. In 2018, the project launched with Brett as the coordinator and he has rescued and improved the lives of so many more creatures since then.
Brett is now the Wildlife Management Programme Coordinator of the Two Oceans Aquarium Education Foundation (Aquarium Foundation).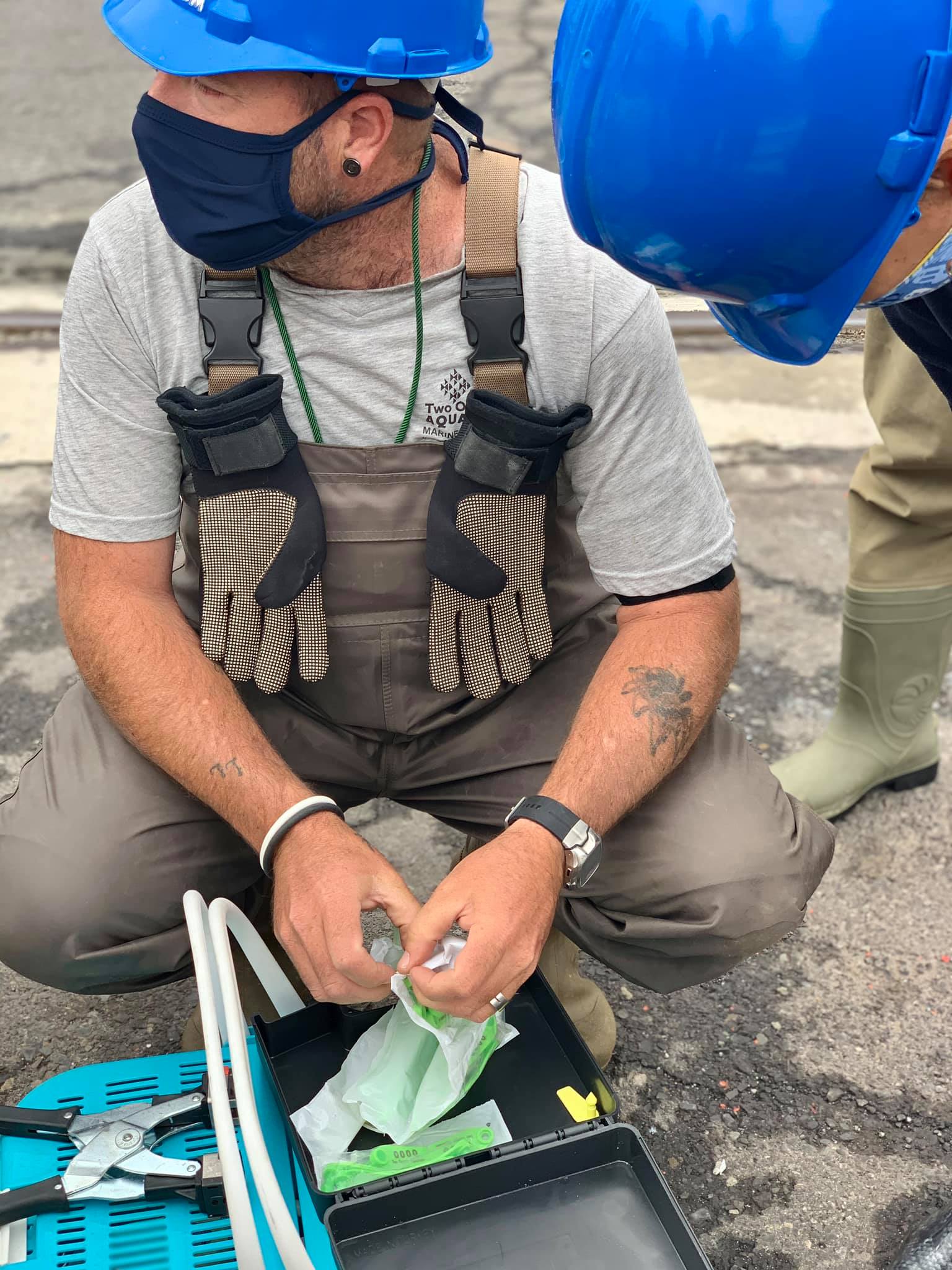 Photo Credit: Two Oceans Aquarium Education Foundation
The Marine Wildlife Management Programme, a collaboration between the Aquarium Foundation, the Two Oceans Aquarium and the V&A Waterfront, is the first of its kind in the world. Through this programme headed by Brett, a dedicated team actively manages the wildlife population within the popular harbour tourist destination.
This leverages Brett's experience perfectly as its core role is to reduce conflict between the human and animal users of the V&A Waterfront, while also monitoring population numbers and rescuing animals that have been injured or affected by human activities. As such, the programme has been recognised for its vital role in disentangling Cape Fur Seals that have gotten plastic and other man-made materials wrapped around their necks and bodies – the unit disentangles an average of 5 seals a month.
Have a look at a seal rescue mission led by Brett during the last festive season here.
In addition to their work with seals, the programme also monitors and manages the seabird breeding population, as they require special management protocols. Read about Brett's experience rescuing a seagull here.
Animal species which Brett works with on a regular basis include:
Cape Fur Seals
Subantarctic Fur Seals
Southern Elephant Seals
Cape Clawless Otters
Cetaceans (Dolphins and whales) that become trapped within the harbour
Feral cats
Gulls
Cormorants
Terns
Pigeons
Starlings
Herons
Raptors
Assorted small bird species
Sunfish
Sharks
And more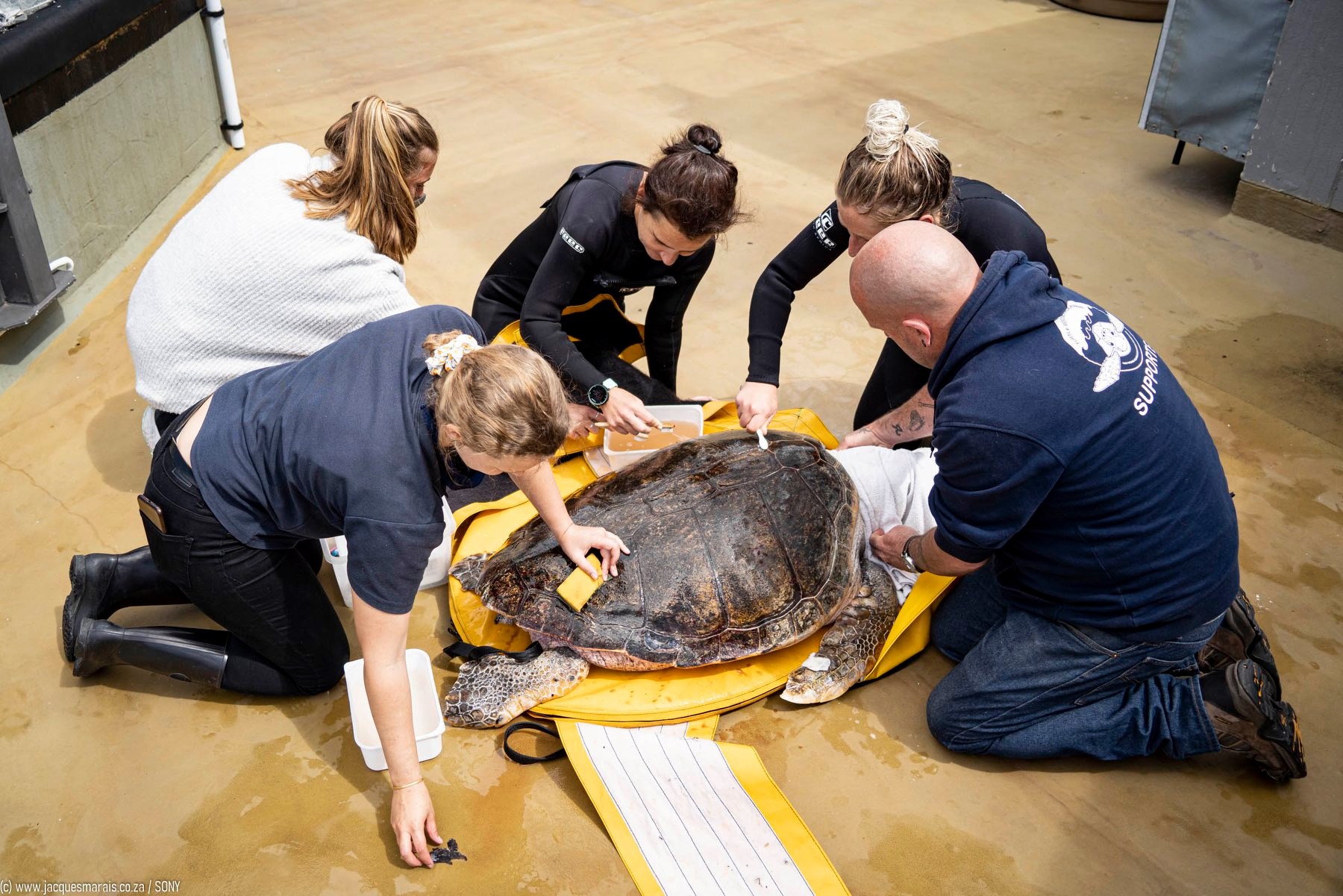 Photo Credit: Two Oceans Aquarium Education Foundation
About Brett's relationship with the animals he works so closely with, he says:
"I am passionate about South Africa's rich wildlife heritage and its conservation. I believe animals are the perfect symbols of Hope and Light as they take every situation they find themselves in and adapt. They do not get down or look to the past, they find a way to survive and thrive no matter what. I am most passionate about animals that are poorly understood and sometimes even feared, I believe these animals need a champion, a warrior in their corner. There is so much we can learn as humans by looking to the animal world and understanding how animals never give up."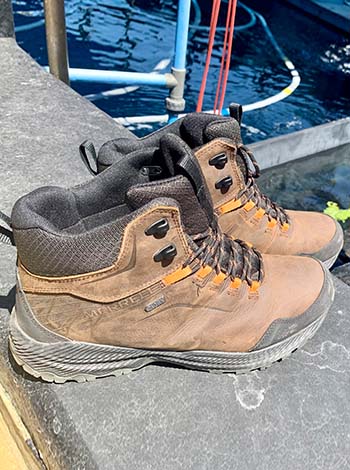 Photo Credit: Martine Viljoen
This is an outlook which we at Merrell aim to share with the world as we make the outdoors more and more reachable for all.
Brett gets it all done in the Merrell Forestbound Mid WP, which enables him to go forth and conquer every day. The leather and inner cushioning offers all-day comfort so that Brett can be on his feet, stay on his toes, and be there at a moment's notice to save the animals.
This durable, waterproof mid boot is also perfect for when Brett is not at work, as he acts as his community go-to person for all wildlife-related matters and is often called upon to assist with snake removals, porcupine rescues and otter rescues. He even avails himself to exotic pet owners as a resource to better improve the animals' captive care and welfare.
This all-round hero is an inspiration as we strive towards justice, equality, diversity and inclusivity in nature and beyond – all while wearing only the best footwear for the job.