Travel With Your Dog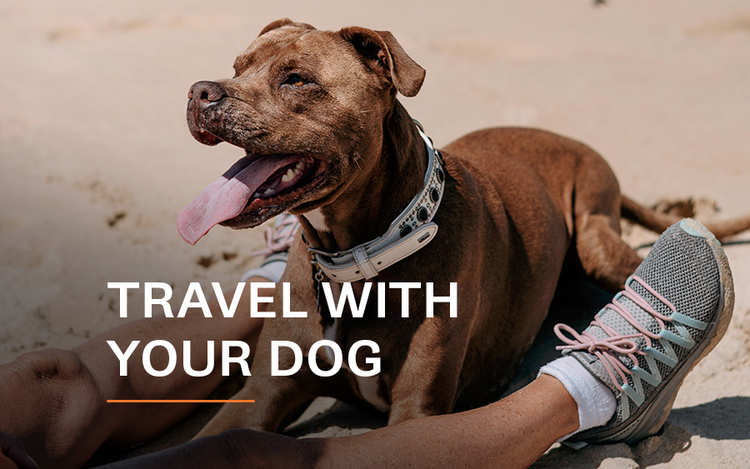 Gone are the days of leaving your pooch behind during your adventures! There is so much out there to explore, and who better to accompany you than a man's best friend?
So, we've done our research and spoken to an expert on this topic to compile a list of dog-friendly spots in South Africa.
Marizanne Kemp Ferreira is a well-known animal rescuer in Gqeberha, and the bond that she has with her dog, Yanka-Kwanita, is absolutely special. These two go everywhere together, and so we knew we had to get in touch to learn more about their journey, as well as the places that they have visited together so that you too can begin adventuring with your dog.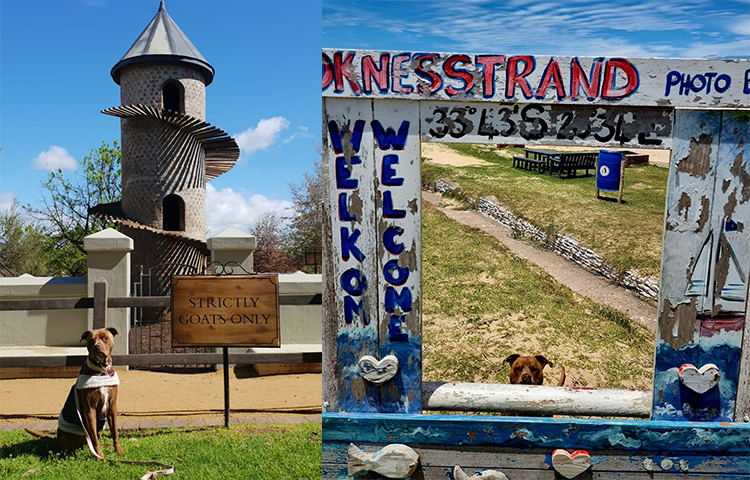 She tells us about how her doggie excursions all began, "My Yanka-Kwanita made her first public appearance at the age of approximately 8 weeks when she was discovered in my handbag at Woolworths, Miramar."
"The staff were very kind and allowed me to do my shopping. How could they not … that sweet, cute face with the huge soulful eyes staring up at them was too much for them to resist. I soon realized that Yanka and I were joined at the hip and for me to do all the things I like doing and now want to do with her, I had to make sure that neither one of us will embarrass the other."
"She went to training. Lots of training! Training everywhere, training with anybody, and anything. Since then, the two of us have become a familiar sight at various coffee shops, institutions, homes, guest houses, malls and even church!"
Yanka's Paw Approved Restaurants
Bocadillo's 6th Avenue Walmer – Yanka loves the couch!
Hello it's me, Main Road Walmer
The Fireside, Circular Drive
Cubata, Lorraine
Raak, Mount Pleasant
Sacramento, Marine Drive Schoenmakerskop
Grass Roof, Sardinia Bay
Something Good, Summerstrand
Savages, St Georges
Simonsig Wine Farm, Western Cape
Purple Windmill, Western Cape
The Hart, Melkbosstrand
Fairview Vineyard, Western Cape
Kitchen Window, Jeffreys Bay
Old Nic, Plettenberg Bay
Capellini, Sunridge Park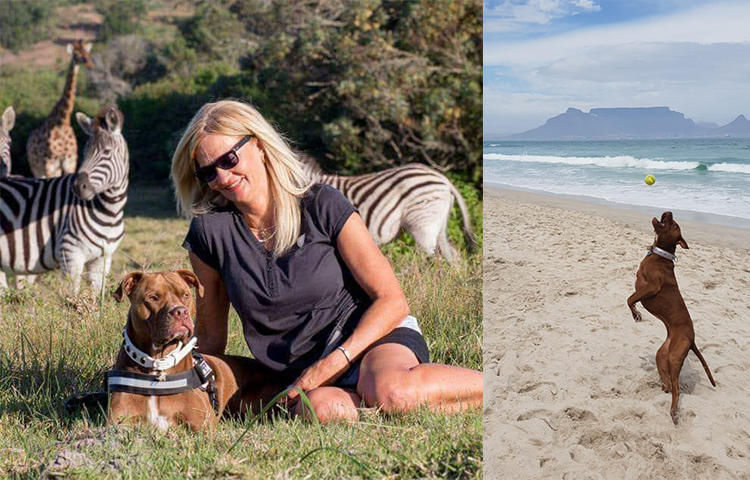 Dog-Friendly Accommodation
Springlands Farm and Self-Catering Cottages, Patensie: There were some great forest walks and Yanka even enjoyed some swimming time in the river.
Waterside Lodge, Wilderness: She loved swimming in the pool!
Aanhuizen, Swellendam: Although there were sub-zero temperatures outside, this did not hold Yanka back from swimming in the pool!
Lake Pleasant, Sedgefield
Winterson Somerkoelte, Swellendam
Fernhill, Knysna
Cape St Francis Resort, St Francis Bay
Other Places That We've Spent Time At
Beautify Beauty salon – She always sleeps between my legs during my treatments. Anzel once even painted her nails!
The Colour Shack Hair Salon – After playing with the resident Boxer dog and having a swim, she falls asleep on the couch.
Katz Camera World – They love her!!!
Sunridge Park Shopping Mall
Gogos jewellery
The Footballer – I buy shoes, and she sleeps on her blankie, waiting patiently for me.
Sportsmans Warehouse – The manager, Karen, always has treats ready for her.
Lochners Butchery
Home Cooked Meals, Walmer – The owner always gives Yanka treats.
Albertinia Pet Park
Bierman, Janeke Optometrist, Swellendam
Builders Warehouse, Buffelsfontein
Newton Park Methodist Church
Eastern Cape Motors, William Moffett – Jaun is the salesman, and his biltong is never safe with her around.
BMW Continental
Kelston Jeep, Port Elizabeth
JW Auto, Port Elizabeth
Midas, George
Benjamin Liss Optometrist
Walker Drive Shopping Centre – The centre manageress, Ronel, spoils Yanka rotten!
Stella Londt Retirement Village
Fairbrook Retirement Village – Tannie Chrissie Kriel allows Yanka to sleep on her bed.
Home Sweet Home, Retirement Home – Yanka's favourite, Mandy Gurr-Snyman RIP
Many schools: Algoa Park, Brylin, Summerwood, Grey College, Collegiate, Rowallan Park, School for Blind, SOS Children's Village, etc
The Access Park centre in Kenilworth, Western Cape. She cost me a Fossil watch. The ladies at the shop were so kind and so sweet to her, that I felt obliged to shop, and of course, I walked out with a stunning watch.
Dr Pelser and Dr Jordaan, Orthopaedic rooms, George
Pitout Wool shop, Jeffreys Bay
The Wool & More, Knysna
Children's Court – Kids who were found guilty of animal cruelty had to spend a couple of sessions with her, learning how to work with dogs, respect them, and basic pet education (twice)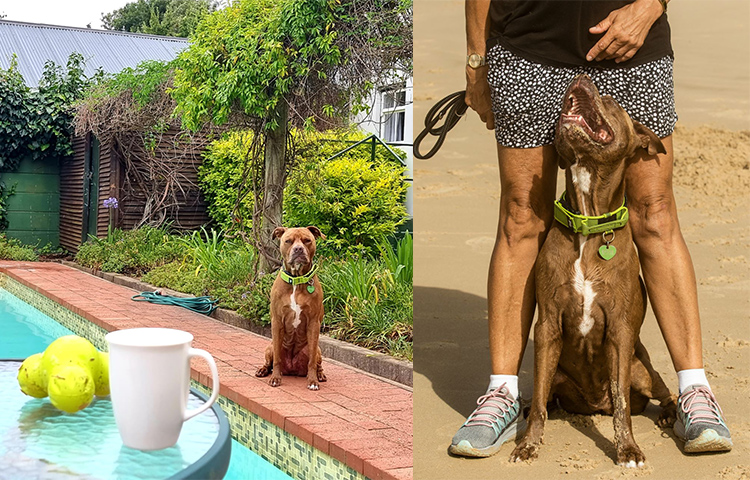 "So, there you have it, our ever-growing list of places that Yanka and I have travelled together. It may not be the world in the true sense, but we are each other's worlds. And, someday, if they would allow her to sit next to me on a plane, I would be back in a flash to Turkey and Greece, with her. I have a wedding in London in May 2023. I have declined the invitation, as I will not leave her behind.", says Marizanne.

The bond between a pet and their owner is indescribable, and so as we move into a world where it is more acceptable to travel with your dog, we at Merrell would like to challenge you to not only travel, but to seek adventure outdoors in nature.
But, if you want to ensure that you can keep up with your energetic furry friend, then get yourself a pair of Merrell's, and take the first step towards fun, outdoor experiences!