Why Hiking is the New Yoga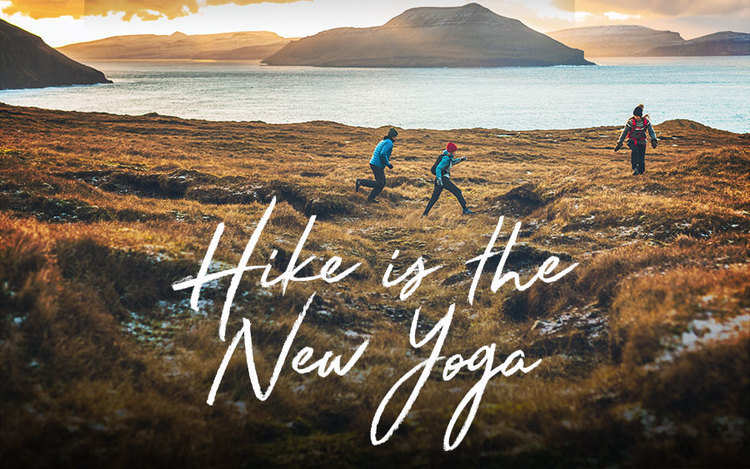 Yoga might inspire images in your mind of all that is calm and serene.
Hiking, on the other hand, might have you picturing hard work and sweat.
So how on earth can hiking possibly be the new yoga?
To start, let's have a look at what yoga offers us.
The primary benefits of yoga are known to be improved strength, balance and flexibility. On a secondary level, it aids in relaxation, better sleep and stress management.
But did you know that just spending enough time in nature can match those secondary benefits and more?
Here's how.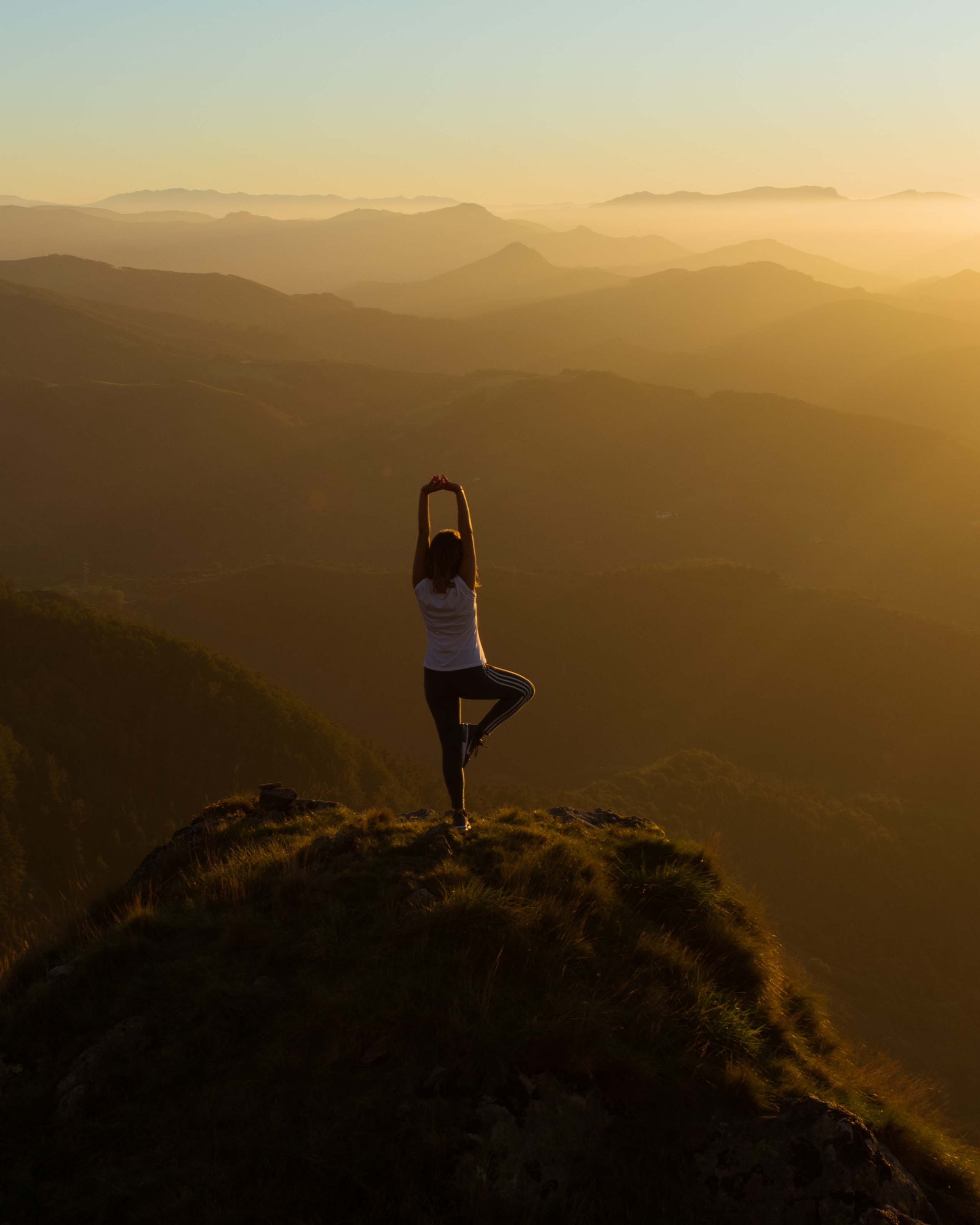 Stanford University researchers have found that nature experiences can have a discernible, positive impact on our brains' emotional regulation. As such, neuroscientist David Strayer, who has put decades of research into the psychological and cognitive effects of being in the outdoors, has found that being in nature without using our cell phones can so much as enhance higher-order thinking, restore attention, and boost creativity.
Being constantly bombarded with buzzing from our phones and computers, from micro-notifications to emails, our attentional resources in the prefrontal cortex of our brains become drained and we are left distracted and cognitively fatigued. This turns into a vicious cycle in which we have further difficulty in focusing, thinking deeply, and coming up with new ideas.
But what Strayer's research has found is that our prefrontal cortex is considerably less active when we are out in a natural environment – giving it time to recharge. Just 25 minutes of being in nature is enough for this process.
The result? Our brain's imagination is revitalised! And this, in turn, supports creativity, positive well-being, reductions in stress, and more.
This makes you wonder how effective that yoga session is when you're sitting indoors in a yoga studio or in the corner of your spare room…
But does this mean that you could just sit idly in your garden and still take up all the advantages of nature?
Why should you be walking or hiking?
Piedmont Healthcare have outlined the following physical benefits of hiking:
Going up and down hills gets the heart pumping, creating a great cardio workout.
Like most cardio exercises, hiking helps reduce your risk of heart disease, stroke, high blood pressure, high cholesterol and even some cancers.
Hiking is a weight-bearing exercise, which builds muscle mass and helps prevent osteoporosis.
Hiking can help you manage your weight.
It is a joint-friendly form of exercise that can keep arthritis sufferers more limber and mobile.
Being outside in the sunshine provides the body with vitamin D.
For those with type 2 diabetes, hiking can possibly reduce, or even eliminate, your need for insulin (under the supervision of a medical practitioner).
Next, we add these physical profits to the mental ones.
Health coach and founder of FitVista Michelle Cady says that hiking is a proven meditative activity because the repetitive motion of each 'step, step, step' calms you down, decreases stress response, and lowers cortisol levels in the body.
The secret benefit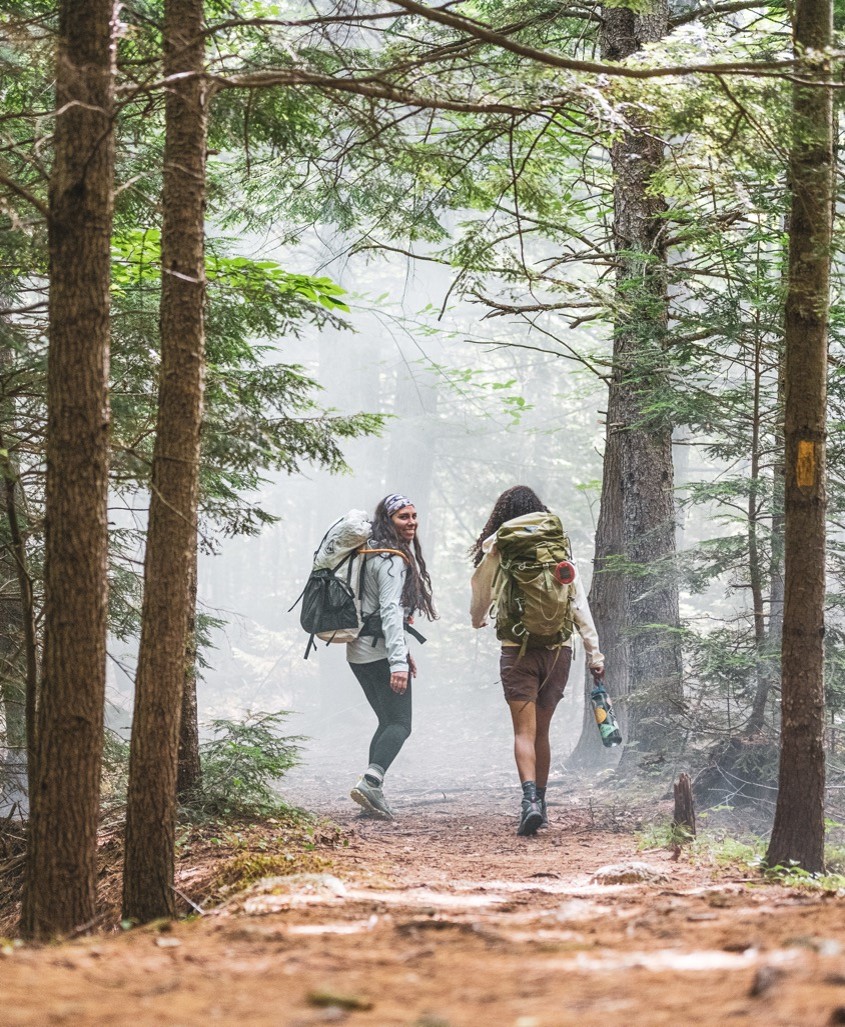 Over and above the mental and physical health benefits of hiking, one of the best things about taking up this exercise habit is that once you have the right shoes, hiking is absolutely free!
Just imagine that – no instructor or class fees or schedules!
You (alone or with your friends) + nature = good overall health
So if you are ready to invest in your good health, partner with Merrell and the world's most popular outdoor shoe – the Merrell Moab.
When we created the Moab, we created a new way to experience the outdoors. Lighter and more flexible than a traditional hiking boot, the Moab's versatility invited 25 million people to explore places previously reserved for accomplished outdoor experts.
And we are saying #StepFurther as an invitation to the next 25 million.
We want to inspire the next generation of hikers to go a step further than they, or anyone who came before them, ever thought possible.
Try the Moab 2 Vent to experience out-of-the-box comfort in a ventilated hiker. With durable leathers, a supportive footbed, and Vibram® traction, all in a versatile package, you won't doubt why Moab stands for Mother-Of-All-Boots™.
Try the brand new Moab Speed for sneakers taken a step further to take you places not made for sneakers. This lightweight, protective hybrid is designed to give you the confidence to tackle any trail.
Try the Moab Adventure Lace and get all-day comfort with the same out-of-the-box fit you expect from Moab. This lace-up delivers a lifestyle look, and traction you can trust.
So are you ready to make the switch and get your hiking game on?
Remember, if all else fails and you just can't swap out yoga for hiking, you can still take your yoga outdoors.
Alternatively, explore your area and hike to the incredible spots around you – where you can do yoga in nature instead and truly enjoy the best of both.
But whatever you do – do it with Merrell.