Winter Gear Guide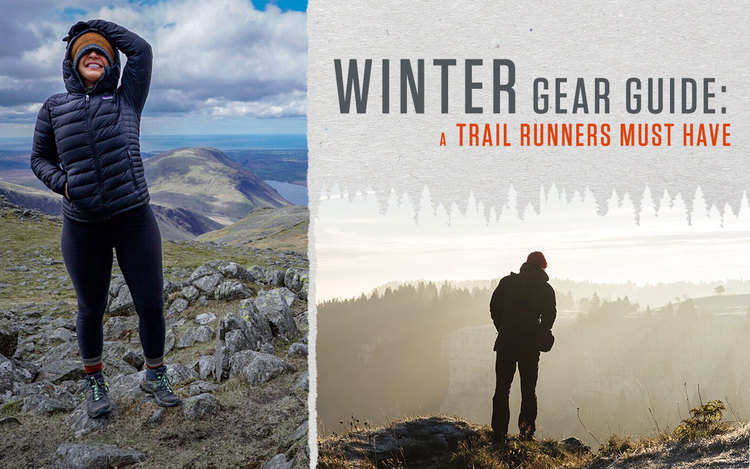 Winter Gear Guide
Waking up in Winter is not the easiest of things do to, whether you are going to work or just relaxing at home. However, for those of us that live for the trail, having the right gear is all you need to get going. As we get ready to embrace the cold and hit the trail, why don't we look at some of the additional benefits of training in Winter;
Burn More Calories
When we are cold, we automatically start shivering as this repeated movement provides us with warmth. This means that our body actually works harder. We use more energy when Winter running than in summer because our bodies need that extra fuel to keep us warm.
Improve Your Physical Endurance
By running in the cold, your body will become used to the cold and other weather conditions that you may encounter. You will condition yourself to run in various environments, hence improving your physical endurance.
Avoid the Winter Gains
Winter is the season where people tend to let their healthy habits slide. And who can blame them? It is much easier to stay home and huddled up in front of the heater than going out to workout. However, don't let the winter weight creep up on you. By actually going for that run, you will remain active, moving and more importantly, healthy.
With just these few benefits being a bit lazy to hit the trail isn't an option. Let us now look at what gear one needs to make sure they get the best out of this Winter fun.
A perfect trail run starts with the perfect trail running shoe, and that is what this one style offers. This shoe is custom built for running on rugged trails and are packed with protective features like shock-absorbing foam cushioning, Vibram® and FLEXconnect™ midsole technology for agility over technical mountain terrain. There's no better way to put your best foot forward than this product.

HEADLAMP: LED Lenser - SEO3 Headlamp

A quality headlamp is essential for early morning trail runs, and the LED Lenser - SEO3 Headlamp is just the perfect headlamp for that.  It is also an investment to your home as it will come in handy as an emergency light in case of power cuts etc.

Keeping your legs warm on your run is an absolute must, even though getting a perfect pair can be quite a mission at times. It then makes more sense to invest in quality over quantity as it will stand the test of time. That's why we recommend our Compression Long Running Tights.

You're going to need a running jacket, one which will keep the chill and rain out without causing overheating or discomfort. Our Tumalo Jacket is fully seam sealed and the contoured, adjustable stow-away collar attached hood provides optimal protection from the weather. It also features a storm flap over a reverse coil front zipper and has higher pockets for free access while carrying a pack. The special feature of pit zips, helps the jacket regulate heat while training in the cold during high levels of exertion.

HEAD/NECK/FACE GEAR: Headwear

Hats/Toques/Earmuffs – It is essential to keep your head warm in the winter months. There are many options available for headwear, and most runners will keep a variety on hand, depending on what the weather is doing. Try a few options on during a run to see what works best for you.
Buffs/Neck Gaiter – It is crucial to protect your face from the elements while Winter running. Windburn and frostbite can definitely affect your face, so a Buff or Neck Gaiter is a must have for trail runners in the Winter. And if the day warms up? Buffs make excellent sweat bands.
Trail running is a way of life and can be a lot of fun with the right gear. This Winter one must be sure to get yourself the right gear and be ready to hit the trail.
---
Looking to challenge yourself this winter? Check out the Merrell Whale of Trail:
South Africa's iconic five day Whale Trail hiking route is offered as a challenge to runners capable of embracing all 53km and 1900m elevation as a TRAIL RUNNING ULTRA, packed with spectacular mountain fynbos, technical rocky ridgelines, sandy beach stretches and endless, mind blowing, beautiful vistas all in one day. 
---