COMPETITION: Unpacking the only Survival Kit you need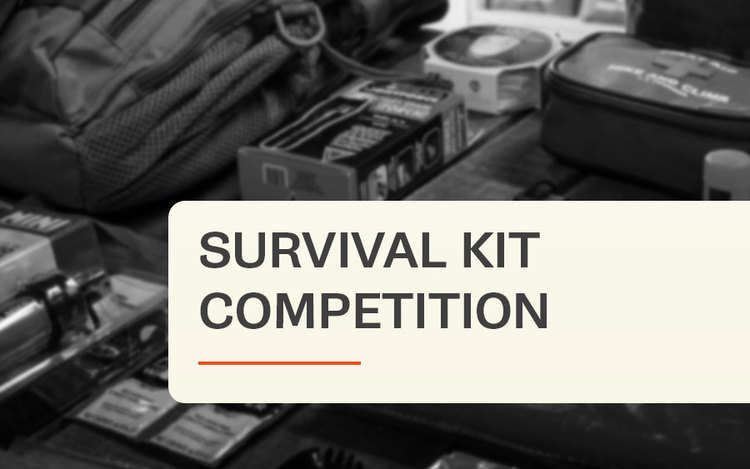 Merrell has teamed up with BugOut SA to bring you the ultimate prize! Along with a pair of Merrell Moab hiking shoes in the style of your choice to help you step further, you can win a Rule of 3s Survival Bag filled with everything you could possibly need to survive in the wild for at least 72 hours (but probably more!). 
We're unpacking this revolutionary survival kit so that you can always be prepared with BugOut SA and Merrell.
The brilliance behind the bag
The contents of BugOut's survival bag are based on the 'Rule of 3s'.
A person can survive with:
3 minutes without oxygen
3 hours without shelter in exceptional weather conditions
3 days without water
3 weeks without food
We all know that even a leisure hike can turn into an emergency within the blink of an eye.
That's why the Rule of 3s Survival Bag is made to fit a comfortable and durable backpack that ergonomically suits your specific body type – the 40L Outdoor Sports Backpack in 600D Oxford Fabric.
This bag is filled to equip you with the necessary survival tools to ensure that you will overcome any possible life-threatening scenario and ultimately make it back to civilisation alive and well.
So let's have a look at the absolutely necessary items you'll find in your Rule of 3s Survival Bag, valued at R4500.
3 hours without shelter in exceptional weather conditions
It is well documented that a person can only survive for 3 hours in adverse weather conditions without shelter, so the first items on our list consist of 2 essential pieces of equipment to help you do just that.
1. The Emergency Sleeping Bag
This is the last sleeping bag you'll ever need. It reflects 90% of your body's heat back to you and can protect you from both rain and wind – making it an essential survival tool – and it can be used as ground cover and sleeping bag liner when you are exposed to extreme environments. 
It is orange in colour to assist when functioning as a rescue beacon, while turning it inside out will expose the foil inner to reflect the sun and be used as a signalling aid.
Material: Mylar
Compact & Lightweight
Folded Size: 14cm x 8cm
Unfolded Size: 200cm x 91cm
Weight: 125g
100% Waterproof
2. The Emergency Poncho
This waterproof poncho is the epitome of multipurpose outerwear:
Used as raincoat
Used for water collection
Used as bivy tent
Can be worn over backpack to keep it dry
 Along with these essentials, other shelter accessories included are:
Large camo/foil emergency blanket
15m of 550 paracord rope
Multifunction torch with signalling strobe
Inflatable solar lantern with flashing beacon light
Fire starters including Ferro rod & striker,
storm proof matches
BIC lighter
Cotton wool & petroleum jelly tinder pack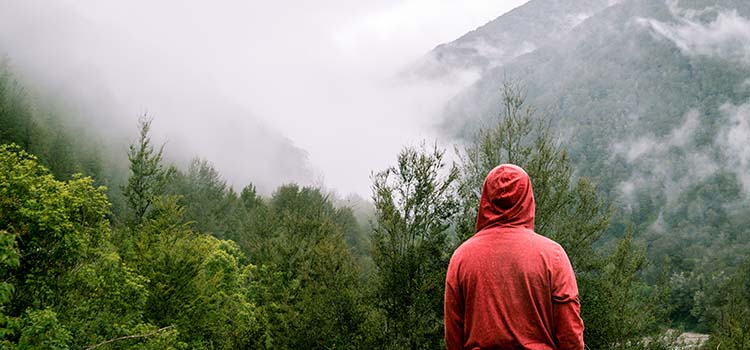 3 days without water
The body needs enough water to carry out its essential functions, such as balancing the internal temperature and keeping cells alive. To ensure sustainable drinking and cooking water for at least 3 days, the following 4 items have been included in the Rule of 3s Survival Bag:
1. The Sawyer MINI
As the lightest and most versatile personal water filtration system, the Sawyer MINI weighs just 57 grams. It fits in the palm of your hand and provides 0.1 micron absolute filtration — thus removing 99.99999% of all bacteria (such as salmonella, cholera and E.coli), 99.9999% of all protozoa (such as giardia and cryptosporidium), and 100% of micro plastics.
Filters 370 000L of water
Can be used as an inline filter on your water bladder
Screws onto any soft drink bottle
Drink directly from any water source using the supplied straw
Collapsible pouch included in the package
2. P & G Purifier of Water
These easily transportable sachets have a long shelf-life, making them a must-have for all of your backpacks. 
Proven reduction of bacteria, viruses, and protozoa in water
Removal of heavy metals and chemicals
Increased free chlorine protection against contamination
Proven reduction of diarrheal disease
Visual improvement of water and acceptability
3. Aquatabs
Known as the world's no.1 water purification tablets, you can never go wrong with Aquatabs.
Salt-based chlorine effervescent tablet
Kills micro- organisms in water to prevent cholera, typhoid, dysentery and other water borne diseases.
4. 10L Collapsible water container
For easy storage and transport of water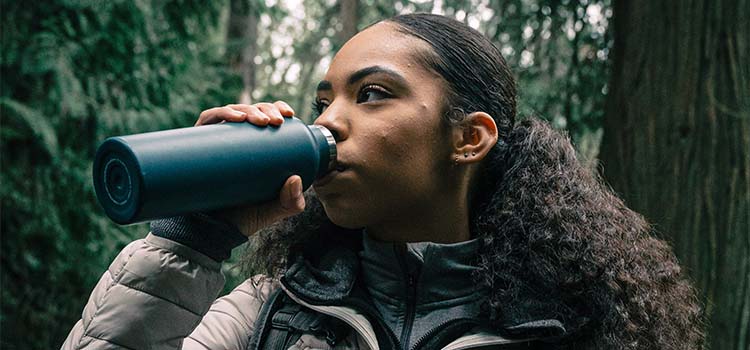 3 weeks without food
While there is no exact science in this regard because of each individual's capacity for resilience and grit, as a rule of thumb, we can go for days and sometimes weeks without food because of adjustments to our metabolism and energy consumption. Our bag includes both meals and food accessories to keep you going.
Meal, Ready to Eat (MRE) x 3
The MRE is a totally self-contained complete meal
One MRE is 400g and equals one meal
The packaging of an MRE is designed to withstand rough conditions and exposure to the elements
Calorie dense
Super flavourful
Heat & Eat
Other edible goods in the bag include:
Muesli Breakfast x 3
Coffee 3-in1 x 3
Isotonic drink powder x 3

 
Food accessories
Flameless Ration Heaters that can heat in any conditions within 12 minutes with no fire required (Bush Microwave)
Water heating bags
Spork utensil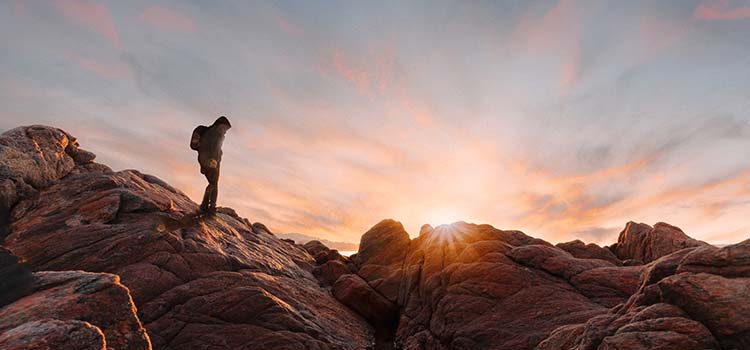 Emergencies & general survival
No matter where you're hiking or for how long you're hiking, you'll have peace of mind knowing you have a comprehensive first aid kit with you.
Hikers First Aid Kit
Antiseptic Cream
Comforting Bandage
CPR Mouth Piece
Cotton Wool Balls
First Aid Dressing No.3
Gauze Swabs
Examination Gloves
Lip Balm
Paracetamol tablets
Fabric Plaster
Rescue Blanket
Burns Dressing
First Aid Scissors
Safety Pins
Metal First Aid Tweezer
Sunblock
Triangular Bandage
Other survival essentials included in the Rule of 3s Survival Bag are:
Portable hand chainsaw
3-in-1 paracord bracelet with whistle
Fuel Tablets
Tactical folding knife
Enter our competition here to stand a chance to win both the Rule of 3s Survival Bag AND a pair of Merrell Moab hiking shoes in the style of your choice, known for its out-of-the-box comfort. Being prepared for absolutely anything has never been this easy.
The journey of a thousand miles starts with a single step. Make that step comfortable; and then step further.