Heal the Earth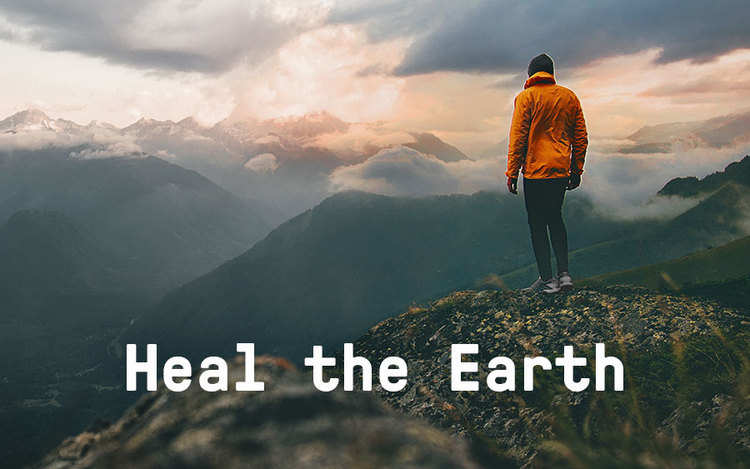 Earth Day, is celebrated on 22 April every year. But this year, we're declaring it Earth Month because our planet needs all the nurturing and nourishment it can get in order to survive and thrive.
As humans, we need nature. From fresh air to breathe to all of nature's mental health benefits for us – it is not something we can take for granted.
Here is a list of simple things you can do this month to play your part in the celebration of our Earth.
Plant something
"If you want to hear the sound of birds, don't buy a cage. Plant a tree."
But you don't need to have green fingers to plant a tree, and you don't even have to plant a tree either. There are so many wonderful things you can plant – from your own fruit and veg garden to simple succulents for your front yard.
Sometimes it isn't even about planting trees – it's about trying your best to have long-standing trees in your vicinity remain, without being cut down, and convincing those around you to live and work around them rather than remove them.
And if you have the time and resources, you can start a pocket park in your community. All you need is a small, empty space that is not being utilised in your area and, together, you can start populating it with grass and flowers and bird feed to create a mini eco-system within your urban or suburban streets.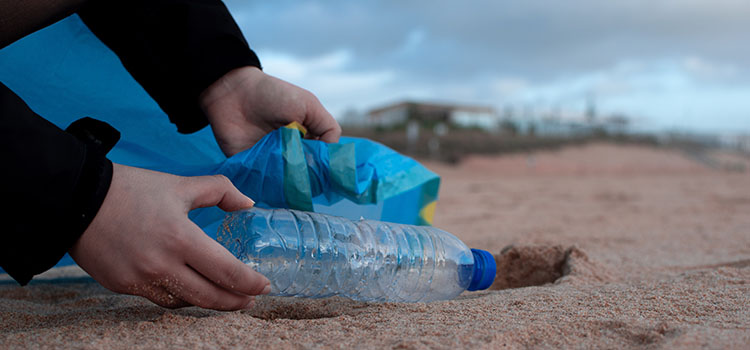 Volunteer your time and energy
Sometimes your time is the most valuable thing you can give to any cause. And when it comes to saving the planet, an active body can utilise that time so well.
You can organise clean-up days at your local beaches and parks – because it's always more fun as a group. You could also take inspiration from our Trailblazer of the Month Brett Glasby, who is the Wildlife Management Programme Coordinator at the Two Oceans Aquarium Education Foundation (Aquarium Foundation). 
Just because Brett is a professional, it doesn't mean that your help is not valued and needed by noble organisations like wildlife foundations and animal shelters.
Find alternatives to your car
Just one day a week of not using your car can make a world of a difference. Switch to walking or cycling distances within a certain radius to feed two birds with one scone – you can reduce your carbon emissions and get good exercise in!
To make the most of this opportunity, invest in a good pair of active shoes from Merrell, like the Moab 2 Vent or the Erie Mid and experience ultimate comfort and performance.
Reduce, reuse, recycle
This age-old soundbite remains popular because of how perfectly it encompasses everything we can do in our own way to make small differences everyday – which build up to big differences over time.
Reduce your paper usage by opting for emails and online versions of documentation wherever possible.
Reuse daily items which are usually disposable by buying reusable versions – for example, shopping bags, water bottles and coffee cups.
Recycle by starting small – start with just collecting your glass bottles and either returning them to the store or disposing of them at the glass recycling bins found around town. As a second step, you can move on to separating the rest of your trash and subscribing to a recycling service.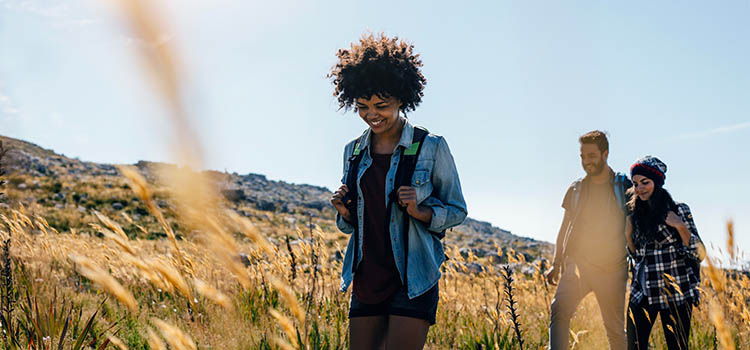 The final step
Regardless of how many of the above steps you are able to work on this month, make sure that you spend time in nature and appreciating the Earth. Whether that is walking, hiking and trail running, or enjoying a picnic in the park or a swim at the beach – enjoy these moments and find the beauty in it all, every day.
Because at Merrell, we believe in the simple power of being outside, and we believe in our ability to change our planet – together.